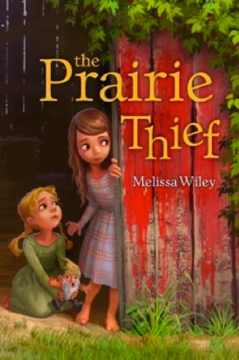 School Library Journal on The Prairie Thief:
"Wiley has created a charming, inventive tale that reads like a delightful mash-up of Little House on the Prairie and Tony DiTerlizzi's 'The Spiderwick Chronicles' (S & S). Short chapters and the air of mystery and suspense keep the pages turning, and readers will be taken with Louisa, who is sweet and mild-mannered, yet has the strength to fight for what is right. The writing is breezy and lyrical…[a] top-notch story."
More reviews:
• The Prairie Thief at Kirkus
• The Prairie Thief at Jen Robinson's Book Page
• Fox and Crow Are Not Friends at Kirkus
Interviews:
• Brave Writer podcast with Julie Bogart
• Author Spotlight at Writing on the Sidewalk
• Authors Are ROCKSTARS! podcast
• Author letter at Ready-to-Read
Comments
Jennifer says:

I really enjoyed the podcast.