September 17, 2012 @ 8:29 am | Filed under:
Rilla
Last night I rashly agreed to help Rilla cut out some paper "decorations" for a Brambly Hedge scene she wants to create. In my head, decorations meant some flowers, maybe a ladybug or two? That is, things within my extremely limited skill set.
My daughter's vision is somewhat bolder. Here's the list she presented me with: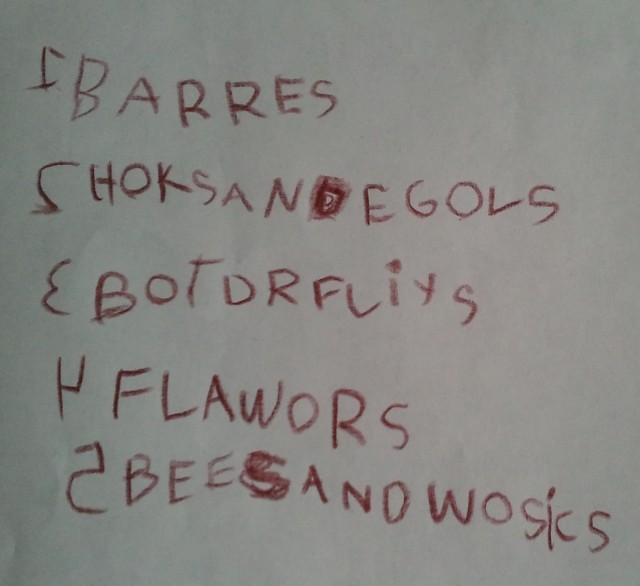 1. Berries
2. Hawks and eagles.
3. Butterflies.
4. Flowers. (I wasn't totally delusional, at least.)
5. Bees and (to spell it like she pronounced it) wasp-es.
I'm hoping she'll agree to do the heavy lifting—the drawing—if I promise to wield the scissors. 🙂
***
p.s. New Thicklebit today! And I don't think I linked to last Thursday's, either.