April 29, 2013 @ 5:18 pm | Filed under: Art, Photos, Rilla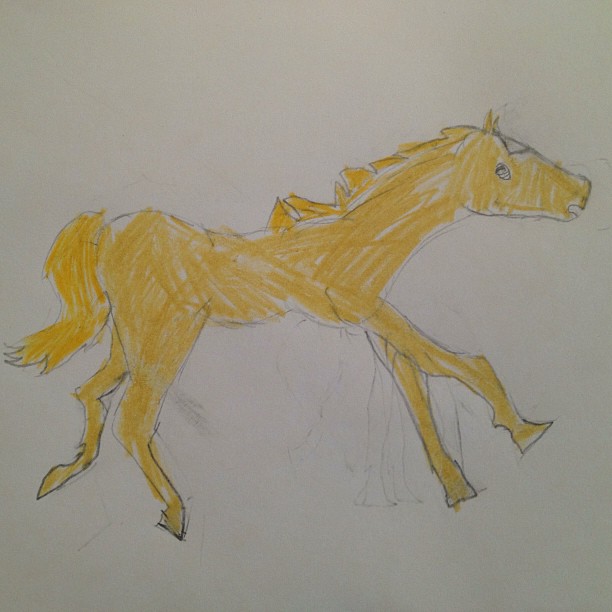 Companion to last month's Galloping Horse. She's still working hard on getting those legs just so, as you see. I'm loving this chance to watch a young artist hone her skills. She's made big strides (so to speak) already.
I believe next up is Trotting Horse. All three are from the horse page in the Usborne Book of Drawing.