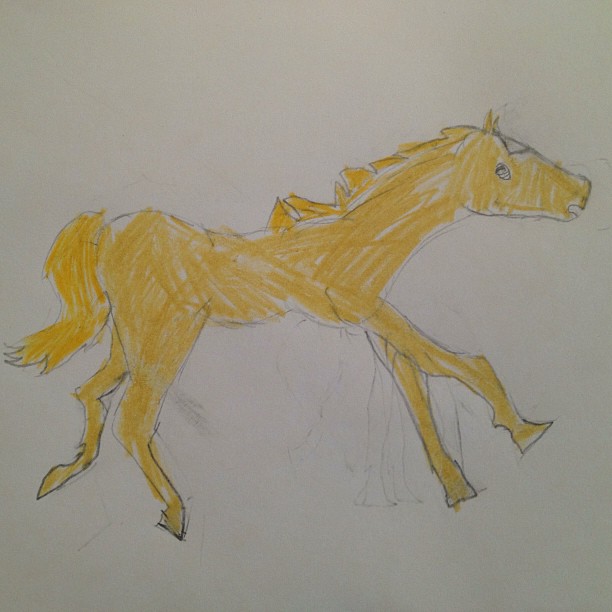 Companion to last month's Galloping Horse. She's still working hard on getting those legs just so, as you see. I'm loving this chance to watch a young artist hone her skills. She's made big strides (so to speak) already.
I believe next up is Trotting Horse. All three are from the horse page in the Usborne Book of Drawing.
Comments
Kimberlee says:

Fabulous horse, Rilla!

sarah says:

Oh wonderful! I was so hoping we would get to see this. It's marvellous!!

tanita says:

This reminds me of the Horse that is in the land in chalk in the Tiffany Aching Pratchett books…

Penny says:

What a wonderful drawing – so realistic. I can almost hear it canter.

We enjoy that drawing book here too 🙂

Tina says:

Great job, Rilla! Horses are the hardest things to draw, in my opinion, and yours is fantastic!

mamacrow says:

oh I was hoping we'd get to see this! Very good, you can tell it's cantering and not, for example, galloping – it seems counter-intuitive to draw the front legs sticking out like that but that is how they go in the canter!