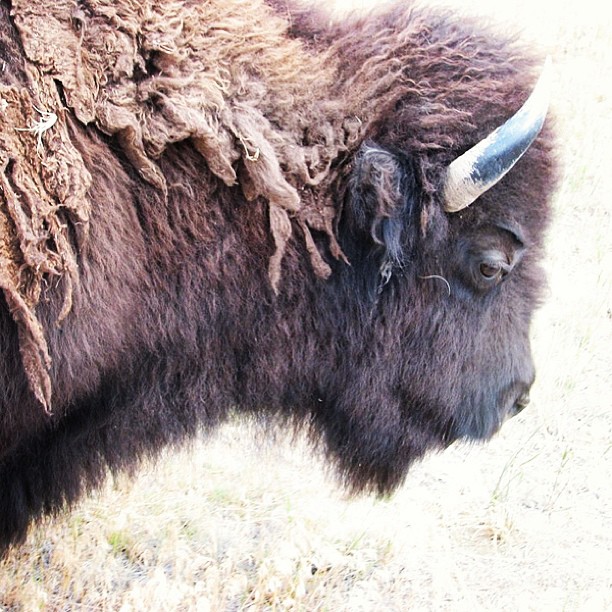 Those who saw the buffaloes by thousands and how they pawed the prairie sod into dust with their hoofs, their great heads down pawing on in a great pageant of dusk,

Those who saw the buffaloes are gone.

And the buffaloes are gone.
Happy to say they're not, in fact, gone for good.
Comments
monica says:

Ok, i cant hear the word "bison" without sharing my dad's corny joke.

Whats a bison?

A bison is what an Australian washes his face in. (say with an aussie accent)

sorry to inflict that on you so early in the morning.

Lindsay says:

About Monica's bison joke — I first heard it from our Australian neighbor, whose accent was good-natured and not quite that thick!

Jerry says:

Yes it is good that they are still with us in growing numbers. Thanks for the great photo and quote.