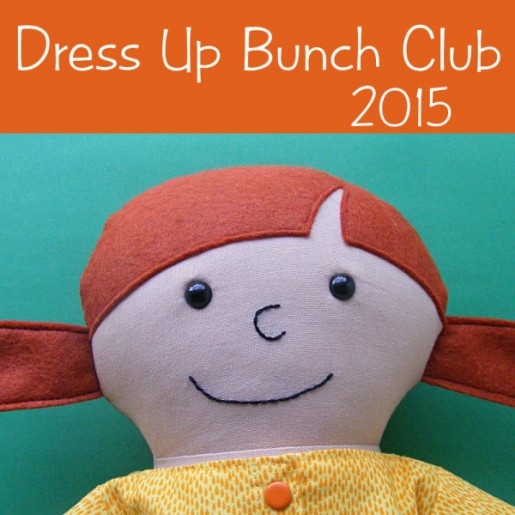 Saw this on Twitter and had to share! I love Wendi Gratz's work—her book is one of Beanie's go-to resources—and this doll + clothes pattern club such a fun idea I wanted to pass it on.
You're Invited to the Dress Up Bunch Club! – Shiny Happy World.
Join the club and on the 13th of every month you'll get a brand new, never-seen before pattern!

The pattern in January will be for a new Dress Up Bunch doll (a human girl).

Every month after that for the rest of the year, the pattern will be for an outfit and some accessory (or accessories) to go with the doll. I don't know what they'll be yet (though I have some ideas) but at least some of them will tie in to seasons or holidays.

You'll receive the pattern by email. You can start sewing that very day!
This isn't an affiliate link or sponsored post, just a gift idea I thought some of you might enjoy. 🙂
Comments
Kim says:

Those are so cute. To bad we don't sew around here. We have a beautiful vintage sewing machine that weighs a ton but I need to get it serviced or I need to be trained how to use it since the thread from the bobbin gets all hung up when I try to sew. Maybe I should simply invest in a basic new sewing machine since they seem to be on sale these days. Thank you for sharing the site. Really enjoy your blog.

Jane says:

This puts me in mind of the Bluette doll that a French girls' magazine, La Semaine de Suzette, produced from 1905-1957. The girls would buy the doll, and then the magazine included patterns for the doll for the small subscribers to sew. Over the years, over 1000 patterns were produced for Bluette. I love the idea of this and the Dress Up Bunch doll – it make the toy a channel for creativity.