January 15, 2015 @ 2:31 pm | Filed under:
Books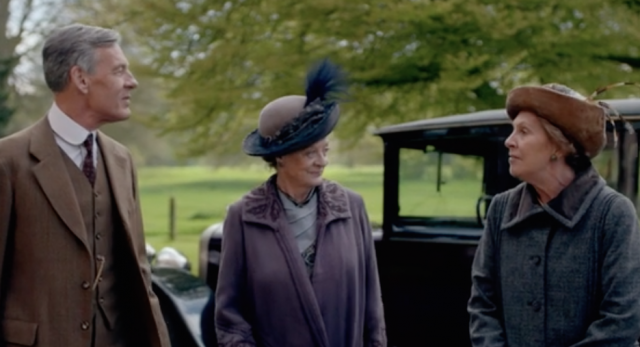 Episode 2 recap, at your service! As always, feel free to discuss over at GeekMom, or here in the comments. I will talk about Downton anywhere.
Comments
monica says:

oh, i love your recaps almost as much as watching downton.

it really feels like they are throwing in a lot of tangled things that hopefully will work themselves out by the end of the season. there arent very many episodes, but then fellowes packs a LOT in each episode. too much, I think. Sometimes I just need some breathing room without every word being a clue.

Can we talk about Cora? I feel like her character gets the leftovers. Ediths character is tragic, but at least she is given attention and gets some drama and gives the audience the hope of happiness someday. But Cora, although she really is a powerful woman, in most scenes is reassuring Robert and worrying over the servants. I know women had nothing if they didnt have position, but she does have position, and money and yet she is so in the background. I am wondering if this art collector is going to give her some attention she has been lacking and give us a repeat of the Robert and maid escapade. I would really just rather Fellowes give her a little backbone and spunk rather than a scandal.

Not to try to get in the head of the writer too much, but maybe its a yin yang thing. I mean we have a lot of strong women, Isobel, Lady Violet, Mary, Edith (in her pitiful way), Mrs. Patmore, Rose, etc. Maybe the field is just too crowded. Maybe we need an Elanor to balance out the Marianne. But it does seem odd that the one woman who can influence that entire household both with her position and her money is the one who's opinion we seldom hear. Where is that brash American outspokeness?

Forgive the rant.