Our staggeringly talented pal Chris Gugliotti (of Thicklebit fame) surprised us with this sketch at SDCC. I laughed until I cried. I always did want to fly the Millennium Falcon.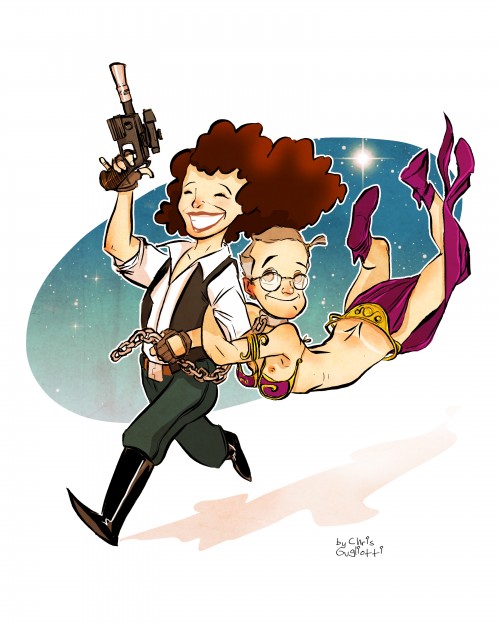 Comments
sarah says:

You have awesome friends. 🙂

Dori says:

That is priceless! 🙂

Ellie says:

I saw that on your instagram and wanted to comment, so am glad you posted it here 🙂 Really quite fabulous. Would make a wonderful tattoo!