May 4, 2016 @ 9:03 am | Filed under:
Bloggity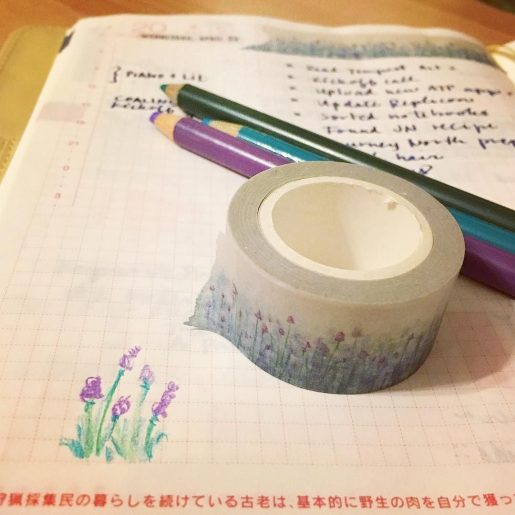 Guys, I need you to help me get back in the groove. 🙂 Where did my daily blogging mojo go? How about you hit me with some topic suggestions in the comments. Doesn't have to be kidlit or homeschooling related. Any old thing you'd like to hear me yap about. Sort of like one of those Instagram daily drawing challenges. What'll it be?
(As I write this, I'm reminded of five or six advice-seeking emails that have been awaiting replies from me for way too long. Embarrassingly long. A lot of the questions in those emails would make good post topics, but a thoughtful response takes time, and time is what I'm short on. But some quick off-the-cuff remarks on subjects you suggest here—surely I can swing that.)
Comments
Kristin says:

A few ideas I have:

Enrichment- Curious about what enrichment activities your children and yourself have found most beneficial over the years for whatever reason. We are just starting to dip our toes into various activities, and are a bit overwhelmed by the possibilities. At this point, my kids are excited to do anything and yet, sort of, interested in nothing- if that makes sense. With a limited budget and time, how do you choose just one or two interests to pursue.

Travel- What are some wonderful family travel spots you have successfully visited? Dream spots?

Public School- Incorporating some of your thoughts/philosophies on education in a family that has two working parents and utilizes the public school system. I find myself really drawn to and inspired by your thoughts/philosophies on education, reading aloud, etc. That being said, I work full time and my kids must go to public school.

Melissa Wiley says:

Great topics, Kristin. Thank you! I'm making a list… 🙂

Tabatha says:

Cool gifts, especially graduation presents!

Also, where did you get that neat washi tape?

monica says:

yes, I am wanting all the deets on that washi tape

Melissa Wiley says:

I can't find the washi! I would have guessed Etsy but I'm not seeing it in my past orders…I'll keep looking. 😉

Jamie says:

You could join in my David Copperfield read-along (starts May 11!) and blog about how awesome it is to return to it. 🙂 (I know, the last thing a time-crunched person needs is a 900-page Dickens novel to keep her occupied. But don't you need a 900-page Dickens novel to keep you occupied?)

Melissa Wiley says:

Jamie, this gave me such a smile. 🙂 I love Copperfield and it's true it's been too long. But I'm already way overdue on a promise to read Infinite Jest…had better not commit to any more mammoth tomes before I tackle that one. (See you in 2025.)

Melanie Bettinelli says:

David Copperfield! But sadly my new Guy Gavriel Kay arrived today and then I've got a Rumer Godden waiting in the wings. But oh you really tempt me, you Dickens-wielding enchantress you.

sarah says:

Well I'd love to hear more from you about writing and reading, but you may not be interested in sharing on those topics.

kortney says:

Always a worthwhile topic from the likes of you 😉

Melissa Wiley says:

I've been in a bit of a reading slump lately but I'll snap out of it soon. I always do. Maybe it's time for another McKillip binge–she's a great cure for slumps.

I don't know why I seldom write about writing!

kortney says:

looked up McKillip….any recommendations on where to start?

Melissa Wiley says:

The Riddlemaster of Hed trilogy for sure!! (Book 2 is my favorite.)

Selvi says:

What is bringing you joy lately?
Recommendations for good learning game apps? Like math games?
Book recommendations?

Joy says:

I'd love to hear about teaching. How you prep? Do you just wing it? Favorite materials?

kortney says:

Yes, details on that poetry class you teach…

Amy Marie says:

What you are reading, more a 'bout paper, washi tape, journals, pens :D…homeschooling…writing, how to craft a good story…just your day to day life…

Samantha says:

How about something like a list of "5 books I'd take with me to a desert island"? 🙂 Wouldn't that be fun?! 🙂

Hannah says:

I second the suggestions about enrichment activities and incorporating a bit of homeschooling along with public school. And I always love your book suggestions – what you are reading, what your kids are reading.
I look to your blog for new, creative projects – for example, Postcrossing and Memrise both of which I enjoy and learned about here. Thank you for sharing!

Melissa Wiley says:

I'm so happy to know my posts have sparked some fun for you. Makes my day. I love your suggestions, thanks!

Susanne Barrett says:

I'd love to hear about what you're preparing for the Brave Writer retreat in July! 🙂 I wish I could go, but I'm already heading back to Ohio for the staff retreat the first week of June. At least there's another BW instructor here in San Diego and we can fly out together! 🙂

Warmly,
Susanne 🙂

kortney says:

Yep!

Melissa Wiley says:

Susanne, we need to have a San Diego Brave Writer meetup one of these days!!

More to come on the BW Retreat talks soon.

Lindsey says:

Homeschooling tweens and teenagers! How to keep it all together, keep them excited about homeschooling and deal with the draw of peers in more traditional arrangements…

Melissa Wiley says:

Ah yes, my daily challenge–meeting the needs of multi ages! Great suggestion.

Naomi Bennet says:

I'd love to here about the process you went through while writing the Martha and the Charlotte books. (Big little House fan here!) What did you do for research? How much of the books are fictional and how much is true? I'd be very interested to read that! 🙂

(Maybe you already wrote a post like this, though. :-/)

Melissa Wiley says:

I may have written about it a long while back (years ago)–certainly due for a revisit. 🙂

Naomi Bennet says:

Thank you so much – I'm looking forward to it! 🙂

Melanie says:

I like to hear about day to day stuff. What you're reading, funny things your kids said, school…I like the simple, homey topics.

Penny says:

I'm with Melanie – I love hearing about your day to day. I would also love t hear more about Tidal Homeschooling in the upper grades (9-12) and how you coped with your first graduating and going to college (insert my nervous breakdown here).

But really, anything you write is awesome. The art, the journals,resources, everything. Your words and essays are marvelous. I may have mentioned that previously…

Hanni says:

I always love when you talk about what you are reading. Especially when you do the longer posts about what books you collect for each kid at each age. I think you did one for Rilla at the beginning of the school year and was going to do one for Huck. I realize those posts probably take forever but even if you did them at the beginning of every school year they are so helpful as I so appreciate your suggestions for books.

Also, any favorite summer read alouds, something really just for the enjoyment of reading!