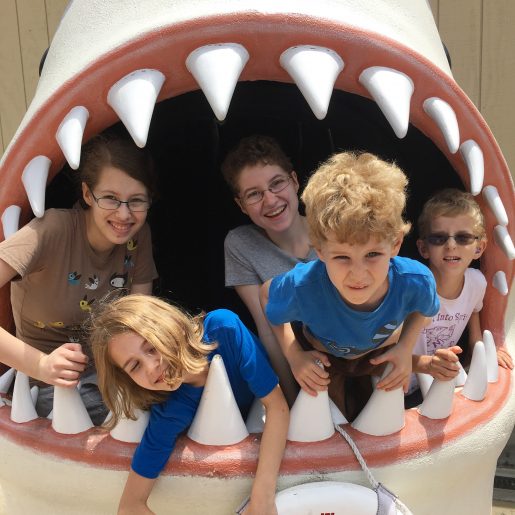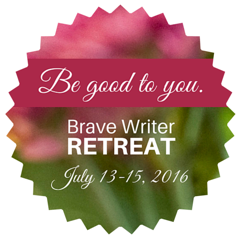 This time next week, I'll be in Cincinnati for the Brave Writer Retreat. I've known Julie Bogart online for over 15 years and we have Skyped several times, but this will be our first time getting together in person. Can't wait! Looking forward to meeting other internet chums as well. This week I'm busily working on visuals for my talks. I'll be speaking about Tidal Homeschooling, children's literature, and comics. Can't wait!
I also have a big post about skin care almost ready to go—hopefully tomorrow.
Five of my children are sick today—a rather vicious cold, much coughing and hacking. Scott is making me keep my distance because when I get a cough, it hangs around for weeks. And after Brave Writer, there's SDCC and then my high school reunion. But mah babies! Okay, so they're having a grand movie fest and playing loads of Terraria, and nobody needs me at the moment, but still. At least I have work to keep me busy. SO MUCH WORK. Fun stuff, though: no complaints.
I haven't read much so far in July. In June I came down with a fierce case of I Need to Reread Riddlemaster Yet Again syndrome. Before that, I tore through a bunch of contemporary thrillers thanks to NetGalley. I need to write proper booknotes on them, but for now, if you're looking for harrowing summer reading, these kept me glued to the page: The Girl on the Train, Security, Before the Fall, and Beware That Girl. Oh, and ever since I finished Connie Willis's Passage, I keep going back and rereading bits of it. It has become one of my favorites of her novels.
Right now I'm a chapter into Hilary Mantel's Wolf Hall, which has been on my list for ages. I may have to save it for the plane next week, though.
Comments