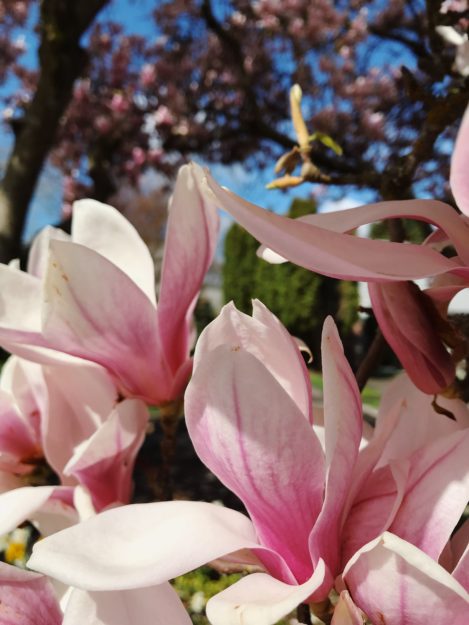 My parents were here for Wonderboy's spring break, and Portland greeted them with an explosion of bloom. Their visit overlapped with the Association of Writing Programs Conference (AWP), which meant I had friends in town and poets I love, and though I didn't attend the conference proper I found time to slip away to a few offsite events and spent most of Saturday at the book fair, aka heaven. Cherry blossoms, daffodils, good company, blue skies, and poetry at every turn.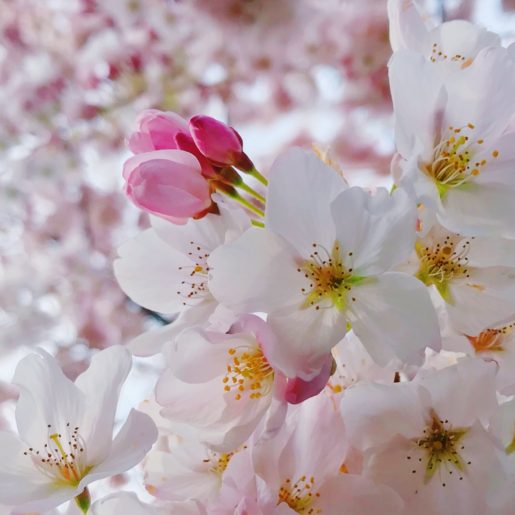 Now I'm collecting my thoughts for the final push on my novel revision (two more weeks!) and plugging away at other work. It's challenging at this time of year. When I'm inside, I want to be outside. The grape hyacinths and euphorbia are in bloom, and camellia and hellebore, and tulips are beginning to open! And tulip magnolias in their glory. Focus, Lissa. Focus.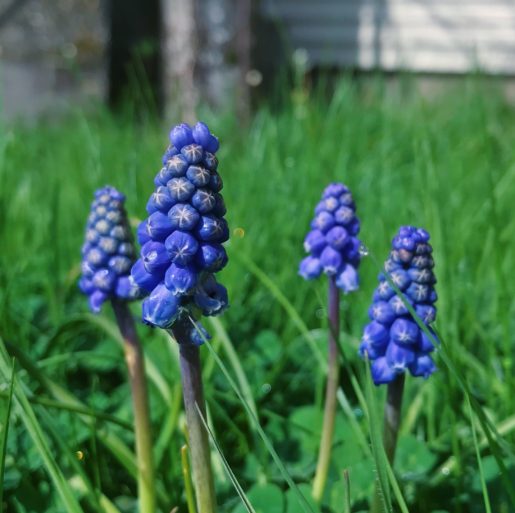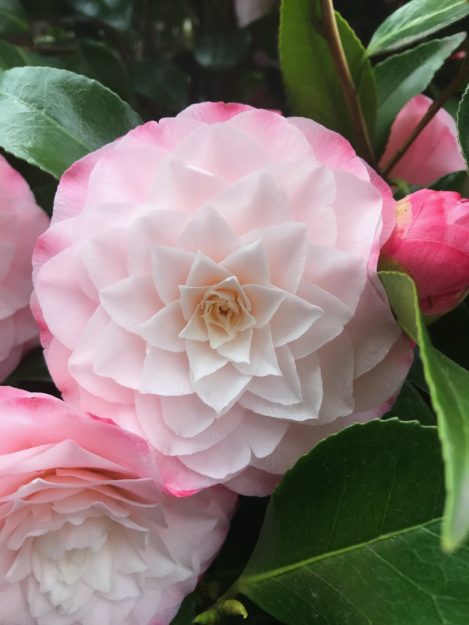 On Patreon this weekend, I wrote about my weekly meandering through various books of poems and artists' journals in my morning poetry hour. It's a while since I've explained my Patreon here, so a quick refresher: you can subscribe for as little as $1/month, which grants access to a weekly post about my reading and writing life (including sneak peeks at the book in progress, as it begins to move through the various stages of publishing). At the $3+ tier, you're invited to join my weekly coffee hour, a casual, chatty, unrecorded Google Hangout where you can pop in and pick my brain about anything you like.
Tomorrow I'm off to Salem for a monthly meeting of folks in the intellectual and developmental disabilities supports community. And then on Wednesday: it's back to high tide for Huck, Rilla, and me. Another milestone today: it was Beanie's first day of school—and college! Bean and Rose are taking an oceanography class together. We have a few more months before Beanie officially graduates from our homeschool, and then—gulp—I'll be down to just two students here in Bonny Glen Academy. Talk about the tides!
Comments
Penelope says:

Oh what splendid flowers! How glorious. And the book fair and friends, what a blessing. Patreon is beyond me 🙂 I do so enjoy hearing your thoughts on books and poetry and what all you are reading. Beanie graduating homeschool!? My Thomas has a year left, this month he is 17!? Time, oh time … xox

Alice Marie Gunther says:

Gorgeous. Wish I was there with you.

tanita says:

Glorious and DELIGHTFUL. Good HEAVENS, I've never seen camellias like that before. EVERY. SINGLE. TIME I got to Portland, I want to bring all the things back. The number and varieties of flowers which grow there make me greatly envious! So, so beautiful.

Yeah… my revision notes have been delayed until after Bologna… and since it's raining just now, I think that's going to be TERRIBLE when they arrive; it'll be sunny and I'll be completely distracted.

Isn't it always how it goes!?

Kathryn says:

Logically, I know Beanie must be old enough to be graduating, but it does not compute! All those flowers look so beautiful. I can see a pink flowering hedge in our garden and yellow laburnum (I think?) by our neighbour's garage from where I sit, but it is grey, wet and nasty out there so doesn't feel springlike.