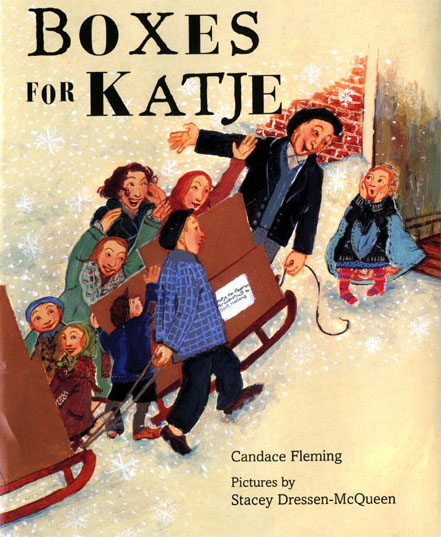 Boxes for Katje by Candace Fleming, illustrated by Stacey Dressen-McQueen.
When I read this picture book to the girls, Jane had to take over for me near the end because I was so choked up. Candace Fleming's beautiful story takes place in a small Dutch village, post World War II. Young Katje receives an unexpected package in the mail: a small box containing soap, socks, and—wonder of wonders!—chocolate, gifts from an American girl named Rosie. What follows is a heartwarming exchange of letters between the two girls, and a vivid illustration of the ripple-effect of generosity.
For more picture-book recommendations, visit my Booknotes page.
Comments
Julie Bogart says:

That sounds like a winner. I'm going to look for it.

Julie