…over these gorgeous covers for the new reissues of the Maud Hart Lovelace Deep Valley Books!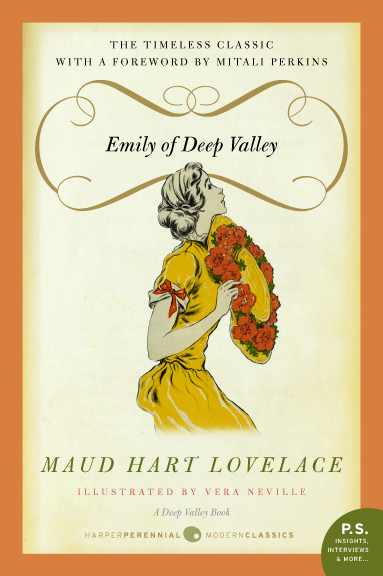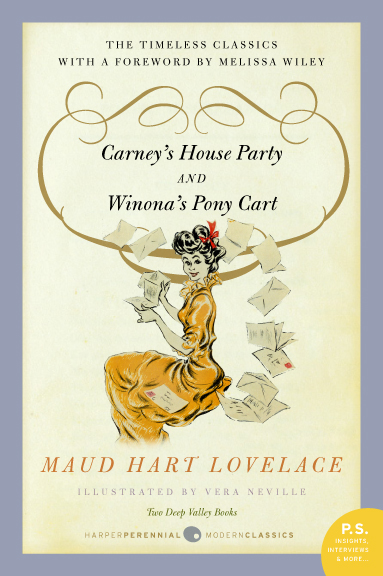 These lovely reissues of Emily of Deep Valley (with a new foreword by Mitali Perkins) and Carney's House Party / Winona's Pony Cart (foreword by yours truly) will arrive in bookstores on October 12th.
I am counting the days!
Posts I've written about Maud's wonderful books, because I love them with a mad passion:
Betsy and Tacy Go Over the Big Hill
Heaven to Betsy
Emily of Deep Valley, my hero
The famous Cat Duet
Comments
Mrs. Mordecai says:

Swooning!

Hannah says:

Aaaaaaaaaghhhhh! Can't wait to order them!

Sara says:

Can't wait!

Side note: I told dh we're going to Oberammergau in 2020 for the Passion Play, and he's all "why is it such a big deal?" Because Betsy's description makes you want to go! A friend is going this year and I can't wait to hear what she says.

Jen Lynch says:

Thank goodness! Back to the REAL pictures.

susan t says:

We've been waiting a l o n g time to finally see/read Winona's Pony Cart! Love the others… will add all to our collections- yes 1 mom collection, 2 daughter's collections.