After last week's startling discovery that Rilla had not yet made the acquaintance of Miss Rumphius (that she remembered, at least), I realized there were a number of unmissable picture books that she has, in fact, missed up to now. This is what happens when you're the fifth child. She listens in on the older kids' read-alouds—The Hobbit, The Strictest School in the World, Tom Sawyer—and there has been a steady stream of newly published picture books in her world, thanks in large part to the review copies I often receive. But even for a reading family, there are only so many books you can cram into a day.
Which is why Rilla made it almost to her fifth birthday without meeting Mr. and Mrs. Mallard and the Lupine Lady.
I've been combing through the shelves in search of other must-reads, and there's now a two-foot-high bookstack in front of the (never used) fireplace. Several of those appear in this week's list of recent reads.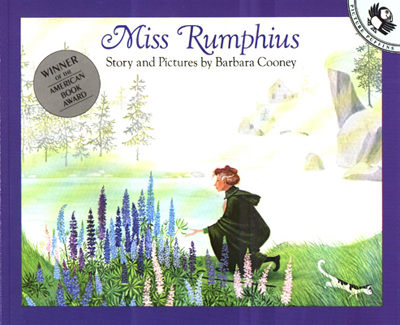 • Miss Rumphius by Barbara Cooney. Top of the list in every respect. "I'd like to add some beauty to life," said Anne dreamily. "I don't exactly want to make people KNOW more…though I know that IS the noblest ambition…but I'd love to make them have a pleasanter time because of me…to have some little joy or happy thought that would never have existed if I hadn't been born." That's Anne Shirley, not Alice Rumphius, but they're kindred spirits, aren't they?
• Make Way for Ducklings by Robert McCloskey. Okay, I've been reading this book aloud for fifteen years, and I'm still undecided. Ouack: "Oh-ack"? Or "Wack"? I usually opt for the latter, but that kind of throws off the whole alphabetical rhythm. Jack, Kack, Lack, Mack, Nack…Wack?
• Hairs/Pelitos by Sandra Cisneros, illustrated by Terry Ybanez. The text of this gorgeous, lush, evocative book is a paragraph from Cisneros's The House on Mango Street. Rilla, like all three of her older sisters before her, is spellbound by its rich colors, rolling cadences, and the comfortable family warmth of this unusual book that is more prose poem than story, a little girl's description of all the kinds of hair in her family. "My mother's hair, my mother's hair like little rosettes, like little candy circles…"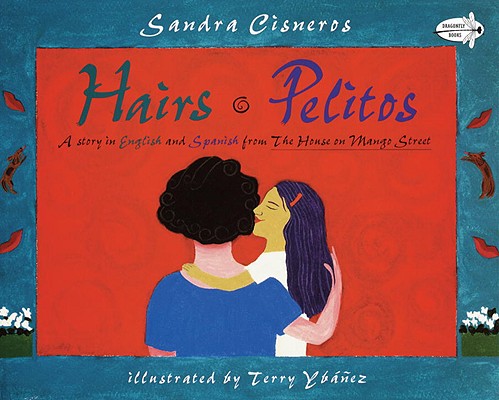 • Koala Lou by Mem Fox, illustrated by Pamela Lofts. Honestly, I think my little ones care less about the plot of this book than they do the mama koala's cooing refrain: "Koala Lou, I do love you." Me, I'm crazy about the colored pencil drawings.
• Bub: Or the Very Best Thing by Natalie Babbitt. I pulled this one off the shelf for the aforementioned big stack of classics, but I knew I wouldn't be reading it to Rilla myself. This one is reserved for the daddy of the family. It's a special favorite of ours, and if I gave things stars, I would give it as many as I possibly could. An out-of-print gem. The king and queen want the "best thing" for their young prince, but what does that mean? Their quest for the answer takes them all over the castle—but it seems the young prince has known the answer all along.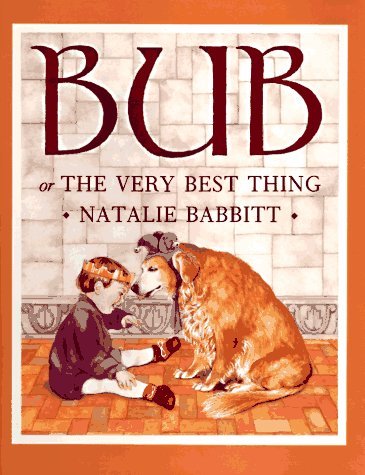 • Jesse Bear, What Will You Wear? by Nancy White Carlstrom, illustrated by Bruce Degen. All you Five in a Row mothers out there just got a wave of nostalgia, didn't you? 😉 Rilla faintly remembered it—it had been perhaps a year since it last found its way off the shelf into our laps. My little boys adore Jesse Bear too. Reading this with Rilla the other night was a particularly sweet moment for me; the text's rhythm and repetition gave her just the right footing for a sudden spurt forward in reading. She took over on page two and what-will-you-wear-in-the-morning'd her way through the book. I could listen to that a hundred times in a row. (As long as you don't make me count the stars.)
• The Little Mouse, the Red Ripe Strawberry, and the Big Hungry Bear by Don & Audrey Wood. This one's a Huck magnet. Rilla's frankly a bit suspicious: she's pretty sure the narrator is putting one over on the little mouse. Didn't stop her from asking for it six times in succession.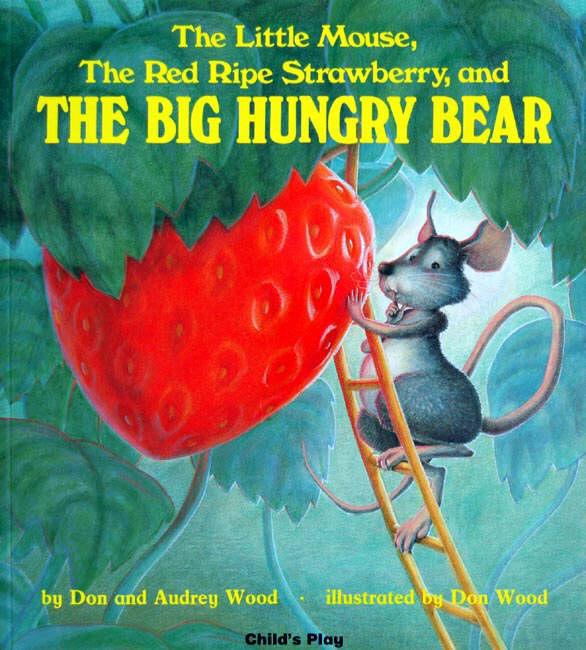 • Brave Georgie Goat by Denis Roche. When I open this book, it doesn't matter which child is on my lap: I'm 27 again, and Jane's a two-year-old in a hospital bed. Our dear friend Joan Slattery, a Knopf editor at the time, brought Jane this book on one of her visits to the cancer ward, and we both fell head over heels in love with it. Scott too, actually. It's difficult to convey the sweet simplicity of these three short stories about matters of vital importance to very small goats and girls. If Mommy Goat goes, how can you be sure she'll come back? What do you do when your best friend and constant companion, your beloved red coat, doesn't fit you anymore? And what are all those ominous shapes and sounds in your room when the lights go out? The grownup goats in these brief tales (Mommy and Grandpa) are a gentle and steady source of comfort for a little kid who is beginning to take notice of a very big world.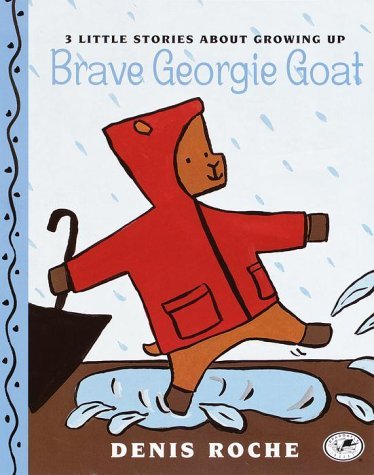 Tags: Barbara Cooney, books I adore, books my five-year-old loves, books my four-year-old loves, Brave Georgie Goat, Bub, Denis Roche, Don and Audrey Wood, Jesse Bear, Miss Rumphius, Natalie Babbitt, Rillabooks, Sandra Cisneros, The Little Mouse The Red Ripe Strawberry and The Big Hungry Bear