January 14, 2013 @ 8:59 pm | Filed under:
Books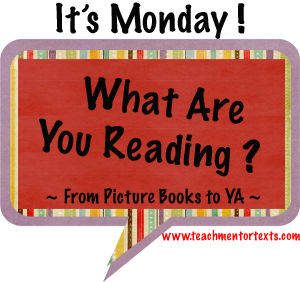 Every Monday, Jen and Kellee at Teach Mentor Texts host a What Are You Reading? meme. Since there's no question I like better, I'll chime in.
Things we read around here today:
(To Rilla)
Peter and the Talking Shoes by Kate Banks, illustrated by Marc Rosenthal. I've enthused about this one before. One of my family's longtime favorites. Peter has new (hand-me-down) shoes, whose rich life experience comes in handy when he has to fetch a series of necessary objects for local merchants: a feather to make the baker's bread light, a key so the carpenter can unlock the door to the house she's working on, and so on. It's one of those delightful cumulative tales with a satisfying ending, and Marc Rosenthal's art is priceless. We have mad love for this quirky book (now sadly out of print).
A Wonder Book for Girls & Boys by Nathaniel Hawthorne. Rilla knows the Greek myths pretty well (thanks to Jim Weiss and D'Aulaire), but it's hard to beat Hawthorne's elegant retelling.
(Many times this past week, to all three of my youngest kids)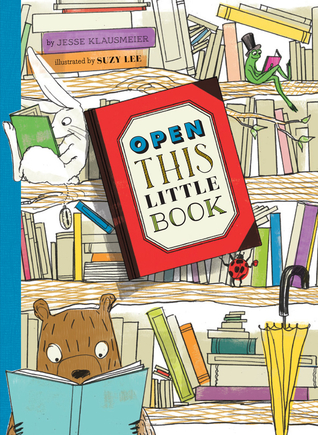 Open This Little Book by Jesse Klausmeier, illustrated by Suzy Lee. A series of quirky creatures is reading a series of little books, each smaller than the next. Very clever way to play with the convention of the codex. All those adorable nested books are irresistible to my kids. And the art, oh the art: utterly to swoon for.
(To me, at bedtime; at least, that's the plan)
The Girls of Slender Means by Muriel Spark. So far this is my favorite Spark yet. (I think the Monday meme is for children's/YA titles only, but I can't do a roundup without including my own current read.)
How about you?