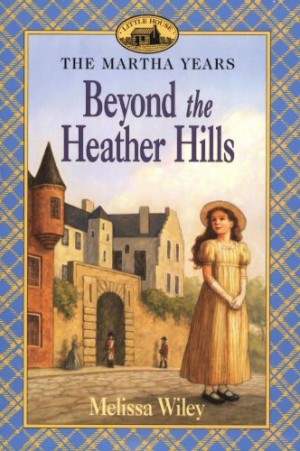 By Melissa Wiley

Beyond the Heather Hills
"The fourth book in the Martha Years series, which relates the life of Laura Ingalls Wilder's Scottish great-grandmother, begins when 10-year-old Martha leaves home for the first time. Her older sister, Grisie MacDougal, now married and living in her father-in-law's household in Perth, welcomes Martha, and they grow closer than they had been at home. Old Mr. MacDougal dies during Martha's visit, an aspect of the story that is surprising and well handled, and the family has a ceilidh, a traditional celebration with food, fiddles, bagpipes, dancing, and storytelling for the whole community. Softly shaded pencil drawings enhance the chapter headings, and a few larger drawings illustrate the text of this appealing, episodic story. Obviously, children will recognize that the eighteenth-century Scottish setting is noticeably different in its social strictures and customs, but they will readily understand and identify with Martha's emotional reactions to what she finds around her, from her uncomfortable feelings at Mr. MacDougal's sudden illness and death to the loneliness of being the youngest child and the last one at home…" (Booklist).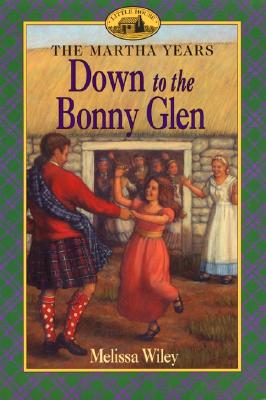 By Melissa Wiley

Down to the Bonny Glen
"Now eight years old, Martha has to study with a governess rather than play on the moor with the other children who live on her father's Highland estate, but she still takes advantage of every opportunity to interact with her friends. This prequel to the Wilder books relates Martha's growing understanding of the benefits and drawbacks of her station in life. Readers will appreciate Martha's candor and her adventurous spirit…" (The Horn Book Guide).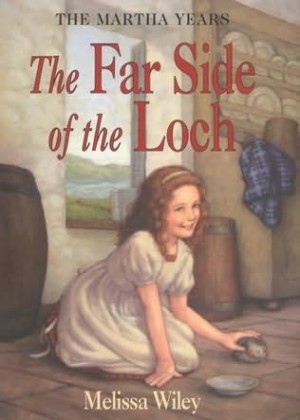 By Melissa Wiley

The Far Side of the Loch
"With her brothers away at school and her older sister acting moody, seven-year-old Martha feels lonely, particularly when her family leaves her behind for a week while visiting relatives. But she enjoys playing with her pet hedgehog and entertaining her young cousins, who spend the week with her. Martha's domestic adventures ring true, and her spirit makes her a likable character in this story set in eighteenth-century Scotland…" (The Horn Book Guide).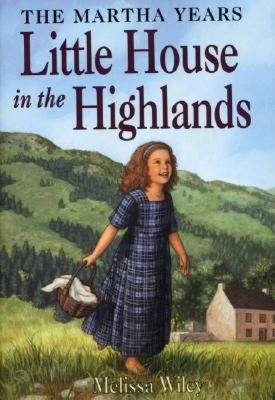 Release Date: February 1, 1999
By Melissa Wiley
Illustration by Dan Andreasen
HarperCollins
ISBN: 9780060279837

Little House in the Highlands
"Little House fans will enjoy this charming spinoff, which features one of Laura Ingalls Wilder's ancestors. Young Martha, inquisitive and impulsive, finds her way in and out of scrapes at her highland home. As in the original series, abundant details of everyday life provide a picture of the time…" (The Horn Book Guide).
Little House in the Highlands (abridged edition)
Unabridged edition (out of print, hard to find, watch for library sales)