March 8, 2008 @ 4:29 pm | Filed under:
Photos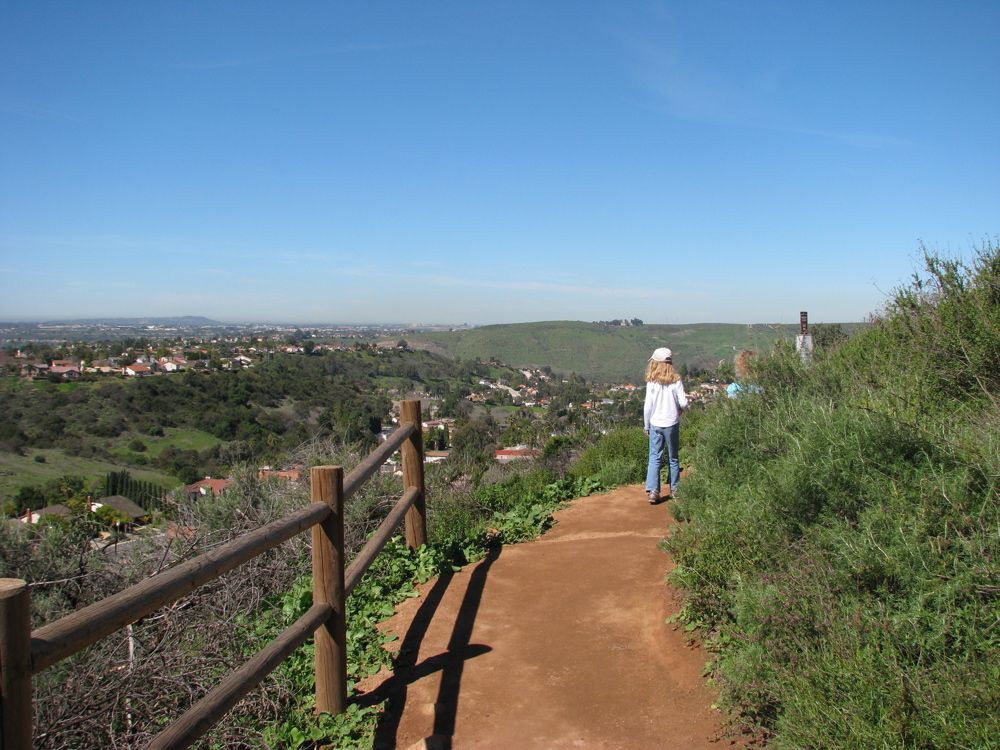 On our Cowles Mountain hike last week, halfway up and looking west.
Comments
Margaret in Minnesota says:

Oh my. This photo elicits in me a strange combination of wistfulness, joy and envy. At least tonight when you spring ahead, it will feel as if you are springing ahead.

patience says:

I just love visiting your site now. Its so delicious looking!

The photo amuses me. I'm looking at it on a blistering hot Indian Summer's day after having just been at the beach. Your photo looks bright and fresh with the clear spirit of spring. And the next post on my google reader shows a garden buried in snow!

Jennifer in OR says:

Gorgeous, vivid photograph. The blue is so blue and the green so green.