The Journey North gang was here today, and we had a blast. This project gets more fun week after week. All the lines on our photoperiod graph are close to converging at the 12-hour mark now, and we are starting to have guesses about the latitude of some of the mystery cities.
With the equinox fast approaching—and falling during Holy Week, when we're taking a week off from meeting—I wanted to tell the kids today about the Egg Experiment so they could try it during our break. You know, it's the thing about how on the spring and fall equinoxes, you're supposed to be able to stand an egg on its end. I got out an egg for us to experiment with…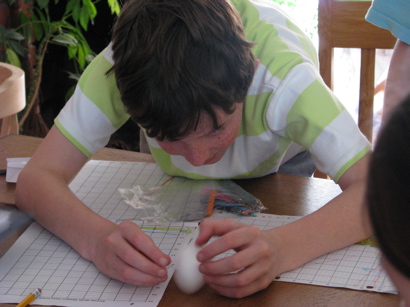 …and they took turns giving it a try, and I told them all about how the egg will only balance on its end on the equinox, not any other time of the y—
Um.
Comments