April 24, 2009 @ 6:25 am | Filed under:
Photos
This fine crop of sunflowers sprang up beneath our bird feeder. Thanks, birds!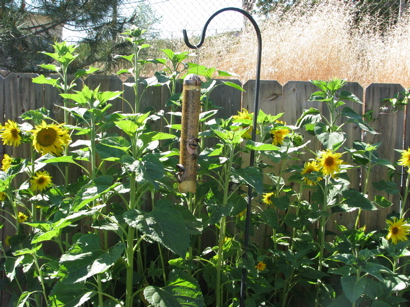 One of the sunflowers has nine blossoms on one stalk. I've never seen this before. It's very cool.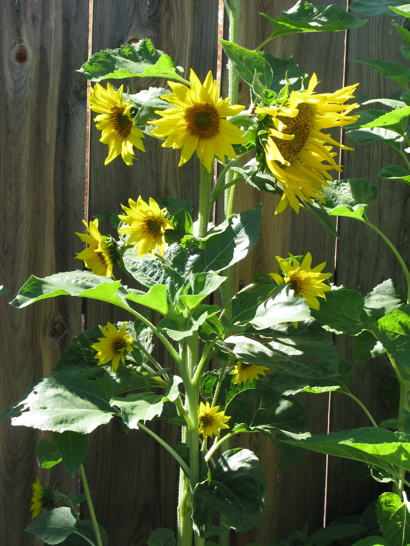 We're spending a lot of time in the backyard these days. This morning I packed a bag full of sketchbooks, colored pencils, watercolors, stuff I found around the house. A set of Sandra Dodd's Thinking Sticks I bought a couple of years ago, some Trivial Pursuit cards, a pencil sharpener. Borrowed Jenn's BRILLIANT idea of cutting good watercolor paper into postcard-sized pieces for kids to make small paintings.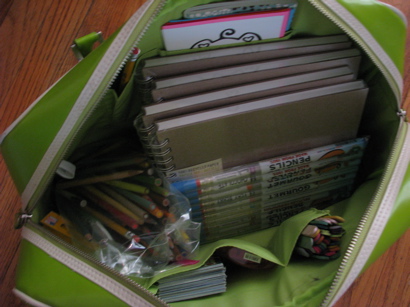 I figured we'd be much more likely to sketch and paint if I made it easy to transport to the yard. I was right. 🙂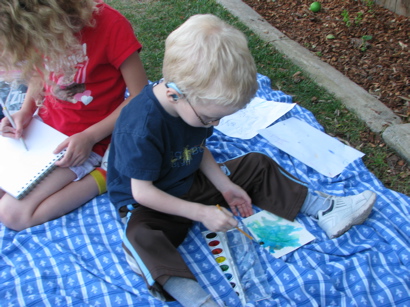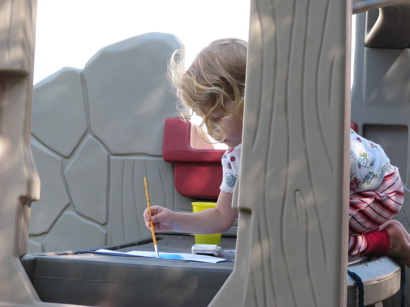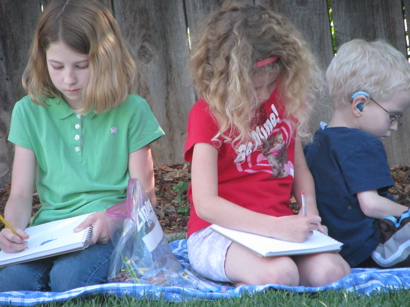 That blanket they're sitting on is my favorite tablecloth, a wedding gift from my friend Joan. It was on our table almost every day for, gosh, almost fourteen years. (Our 15th anniversary is coming up next month.) After holding up well to daily use and hundreds of washings, it finally began to grow a little threadbare. It makes me really happy to see it take on a new life as our picnic blanket. I love the contrast of that gorgeous blue against the green, green grass.
Another happy contrast: red geraniums against a white wall.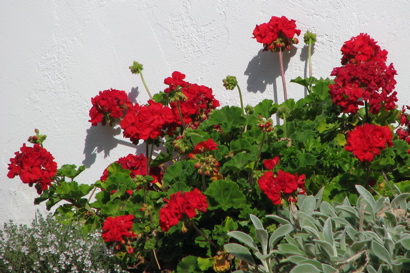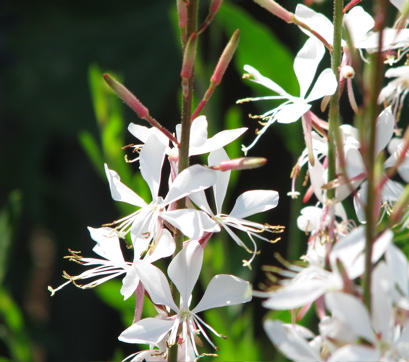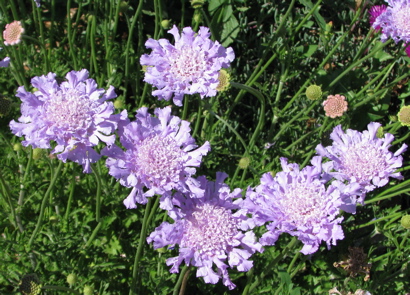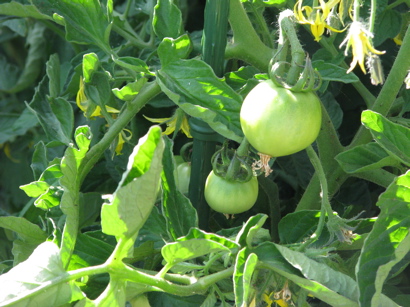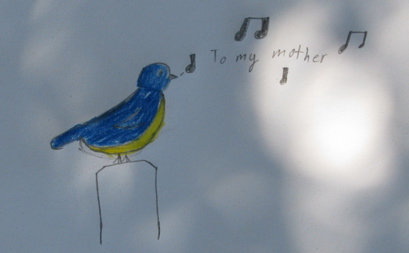 Comments
sarah says:

What a great day! I love the sunflowers. Those and daisies are my favs. Our sunflowers seem to do something different each each year (size, number, etc), although we get the seed from the same place. It's always a surprise.

I wish my girls were right there on the blanket with yours and WB. And that picture for you. What a treasure!

Hugs!

Beth says:

Ah, we're not quite there yet, with Spring. Soon.

I think we need sunflowers, this year …

Yvonne says:

What a beautiful scene your pictures paint. The weather here is still too unpredictable for long lazy days spent out of doors, but soon I hope. I love your bag of art supplies. I adore good colored pencils and sturdy watercolor paper, though I never thought to cut it into smaller portions. What brand are your sketchbooks? They look wonderfully sturdy and kid-friendly. I have never thought to take watercolors outside, your pictures make it look so simple (much simpler than inside painting) I must try it. Thanks for a page full of inspiration.

Jennifer says:

Wow – it's all so beautiful – the sunflowers and the geraniums and the children.. I'll have to try putting together an art bag as well. Very clever.

Betty and Boo's Mommy says:

Beautiful photos!

sarah says:

Such beautiful photos. I was revelling in the glory of all that colour and earth's happiness and then got to the last photo and my heart absolutely flipped over. It was the most beautiful of them all. Wonderful!

Kelly says:

Gorgeous photos. I hadn't heard of thinking sticks, thanks for the link!

Kristen says:

Oh my goodness, how incredibly gorgeous!! The happiness one can find in her own backyard! That sunflower is amazing – we had a rosebush do that last year and I think I must've gone outside every half-hour during the days it was in bloom, just to gaze.

Precious children soaking up all God's goodness out there – I love it!

Faith Alterton says:

Thanks so much for sharing this idea! It would make getting paints out so much simpler with all the little guys! Would you mind if I put a link to this article on our blog? Thanks!