February 5, 2010 @ 8:06 am | Filed under:
Family
• getting set up for Journey North (first batch of clues are out today, woohoo!)
• watching Beanie fall into Redwall
• wobbly steps growing more confident…suddenly this baby is EVERYWHERE
• LOST is back. I is happy.
• thinking and thinking about Carney and Winona
• George Mason and the Bill of Rights
• Big Bad Bunny until I know it by heart
• magical red blooms on the amaryllis
• lots of stuff to read online—Salinger, Apple, Macmillan, and Amazon kept me busy
• several kinds of waiting
• measuring cups scattered across the floor
• Rose's blue ocean in a casserole dish
• Jane and Gulliver
• a phone call that made my week (I'm gonna be a godmother) 🙂 🙂
• Wonderboy and Rilla on stools at the counter with eye droppers and food-colored water (thanks for keeping them busy, Rose!)
• Rilla in clompy heels ("clip clops," she calls them)
• old photos unearthed by my dad…look, there's Rilla in 1971! (And could my parents be any cuter?)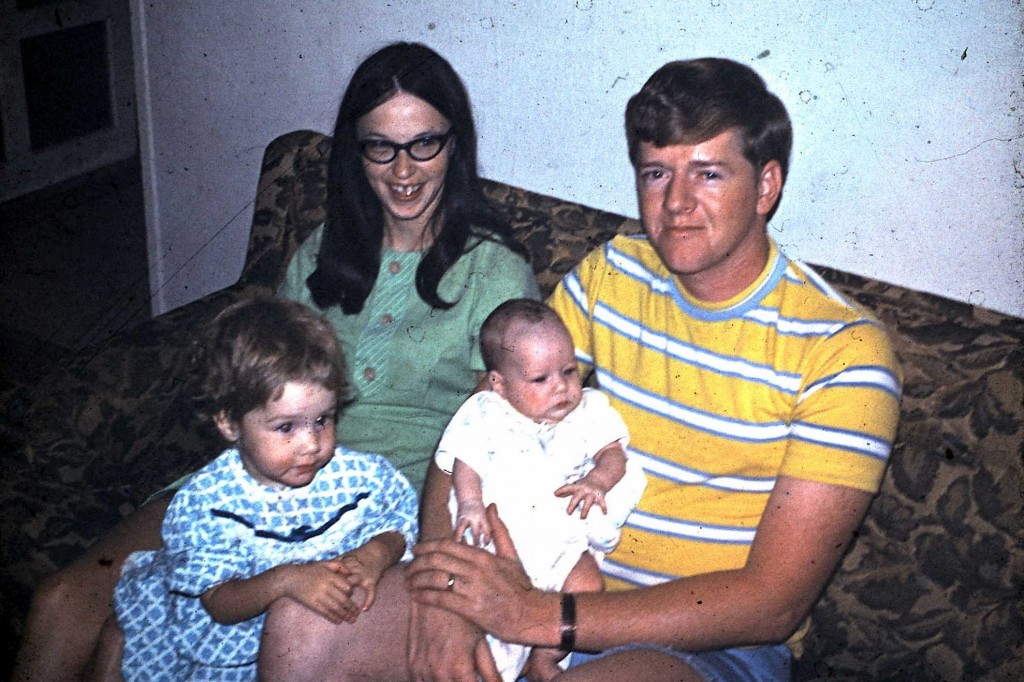 Comments
Christine M says:

The picture is adorable! Sounds like a good week!

Lisa says:

My kids broke my heart by hating Redwall–I still don't understand why!!! Love the photo!

Penny in VT says:

Sounds like a fun and BUSY week – congrats on the good news!

(very very cute photo :))

coffeemamma says:

I is happy, too. And no, your parents could not possibly be any cuter (the glasses!!).

Jane says:

My daughter called them clip clop heels. She's still jamming her feet into the one pair she's had since she was 2. It's bittersweet to see her at the store, asking if I think THESE will fit her.

Jane says:

I forgot to note that she is now a very tall 8 year old!