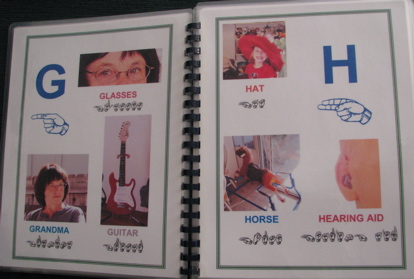 I'm rerunning this old post full of gift ideas for homeschoolers—or anyone, really! Most of the posts linked below are a few years old and could be added to, of course. For now, a big round-up of posts from the past.
• The Grandpa Gifts (personalized alphabet books & placemats)
• Books we love
• More books we love
• Still more, some real gems in this one
• More, some out of print but track-downable
• A bunch of nature & gardening books I like
Interjection: The above is a series of posts I wrote several years ago. There are, needless to say, many more books I could add to the list of Books We Love. Such as:
• the new Betsy-Tacy reissues
• Shark vs. Train
• Miss Suzy
• everything on my Truly, Maudly, Deeply list
• books about our Favorite Fictional Families
I've compiled all of them in my giant master list of book recommendations
Now back to the original post—
• Signing Time DVDs
• More about Signing Time
• Yet more about Signing Time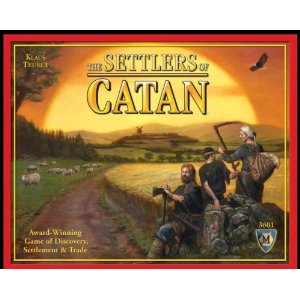 • Family memberships to zoos, museums, etc.
• MUSE magazine, CLICK, ODYSSEY, SPIDER, ASK, MY BIG BACKYARD—all these have been much-appreciated gifts to my kids by Scott's parents
• My most widely linked post: Things to buy instead of curriculum
Each of the above links is a longer post on the subject.
Comments
Jennifer says:

I have Settlers of Catan in my shopping cart, thanks to you.

Meg says:

My husband talked my family into trying Catan and it's AMAZING. I am totally hooked now.

Amy Ludwig VanDerwater says:

Melissa, Thank you so much for this. I am linking to it tomorrow in my post and gift list list too. Oh, I wish we could go out for tea! (Missed you this Poetry Friday and I expect you on your birthday when I host. Hear?) xo, a.

Elizabeth M says:

We love Catan too, especially our 9-year-old daughter. Someone on your original Catan post asked about ages because the box says 12+. If your children can follow some strategy, I'd definitely say younger works.

We also like the Seafarers of Catan extension.

My husband writes a game blog and has descriptions of many games (and writes for National Catholic Register and sometimes Faith and Family).

If it might help in finding other games:

http://www.stateofplayblog.com/

He's done the Catan app, but now I've reminded him that he needs to do a fill post on Catan itself, and it's variants.

http://www.stateofplayblog.com/2010/07/app-o-mornin-catan.html

Barbara says:

Thank you for all the wonderful gift ideas! One of our family favorites is storyteller Odds Bodkin. Highly recommended!

the other sarah says:

Looking forward to following up with these links. We bought Settlers of Catan a few years ago on your recommendation and loved it so much, we bought the towns & cities version as well. Best game ever.