April 3, 2012 @ 7:00 pm | Filed under: GeekMom posts
…Austen, that is. I meant to link to this last week: one* of my favorite finds at Wondercon.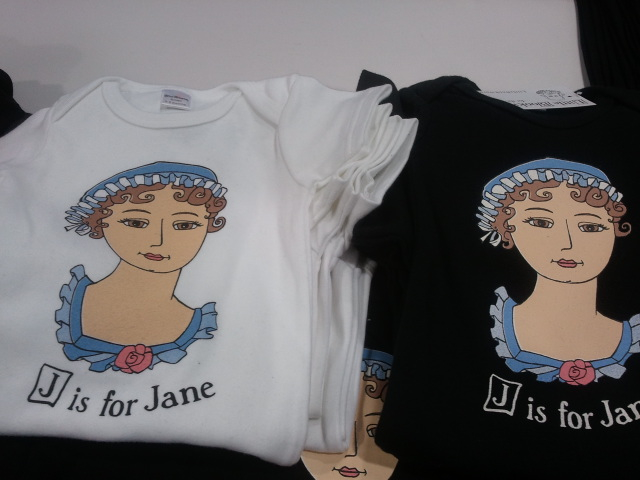 *The link goes to a GeekMom post about my favorite Wondercon finds, plural, but it was the LittleBookwormz "J is for Jane" shirt (and W is for William, E is for Edgar, etc) that I thought my Bonny Glen friends might be particularly interested in.

(And yep, you bet I brought one home for my own Jane!)