April 20, 2012 @ 8:16 pm | Filed under:
Books
We haven't been to the big branch with the excellent children's room in a while. Huck thought he'd gone to heaven. Books, puzzles, a giant hopscotch mat, and a child's-sized fire engine? Those letters over the door may as well spell out "Huck's Palace o' Fun," as far as he was concerned.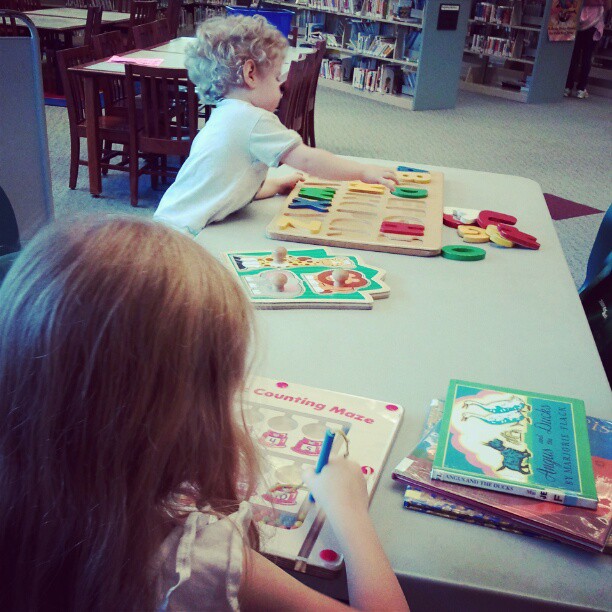 I saw Angus and the Ducks on the shelf and realized (with a Miss Rumphius pang) that none of my three youngest children have met that intrepid Scottish terrier yet. Our copy of Angus fell apart, oh, back when Beanie was Huck's age. So naturally we had to bring him home, along with a new-to-us Elephant and Piggie (always a happy day, finding a new Elephant and Piggie) and a stack of other enticing titles…methinks it's going to be a very good Saturday.