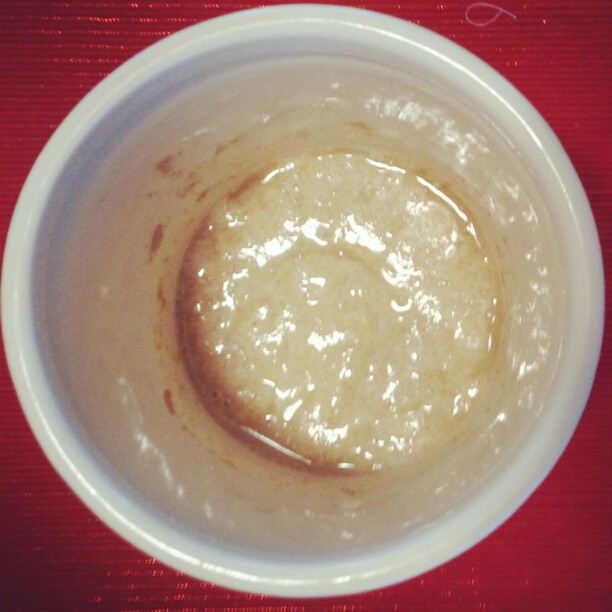 This isn't a great photo because I'd already stirred the starter before I remembered to take a picture. It was wonderfully bubbly this morning–lots of activity happening in there. The light here is reflecting off the little bubbles left after I stirred. Is developing a nice sour aroma already. We have high hopes.
Day 3 notes: Stirred, discarded half the starter, added 1/2 cup distilled water, 1/4 cup whole wheat flour, 1/4 all purpose flour.
Other tidbits from this day: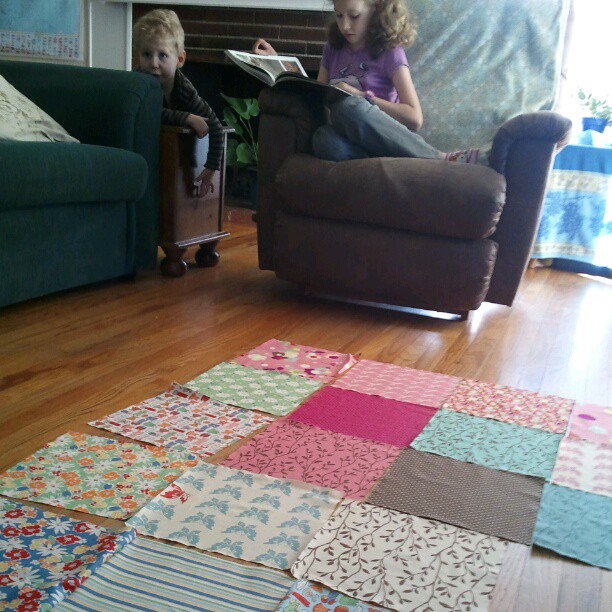 Rose sewed a quilt top this morning and we backed it with some nice rich brown fleece, no batting, no quilting—the superquick "snuggleblanket" method we used a while back for our favorite sofa throw. The fleece backing gave us fits, there was so much stretch in it, but Rose wound up with an extremely cozy little lap quilt and we're all preparing to fight over it now. We found the precut quilt squares in our stash yesterday—a Moda Layer Cake set I'd picked up who knows when—and that meant this was a no-fuss project that could be accomplished in one morning: so satisfying.
Beanie discovered our copy of Material World and spent the morning poring over that, entranced.
On our walk yesterday we spotted a full-grown amaryllis in a neighbor's front yard. San Diego never ceases to amaze me.