February 16, 2015 @ 3:01 pm | Filed under: Art, Butterflies, Gardening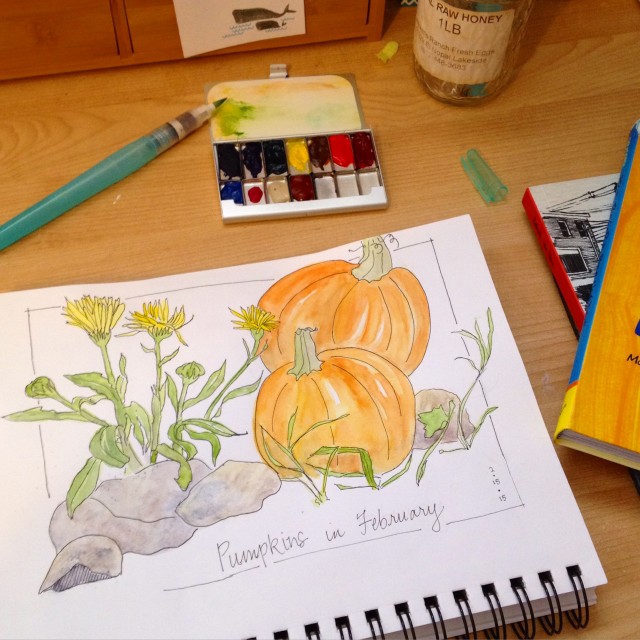 Remember those pumpkins I said might be ripe in time for Christmas? More like Valentine's Day. We gave most of them away to a neighbor (who thanked us with pumpkin bread, so we came out ahead) but kept a couple to perpetuate the cycle. We'll ignore these and let Nature do her thing, and maybe we'll have some seeds sprouting earlier in the season this time around. In the meantime, I'm enjoying the jarring contrast of spring flowers and fall harvest.
Spotted two tiny caterpillars on the milkweed! Sadly, however, we also found a withered monarch chrysalis hanging on the fence with a pinprick hole in it. It looks like we're raising caterpillars for something's lunch. Not cool, Nature. Monarchs have enough to contend with these days.