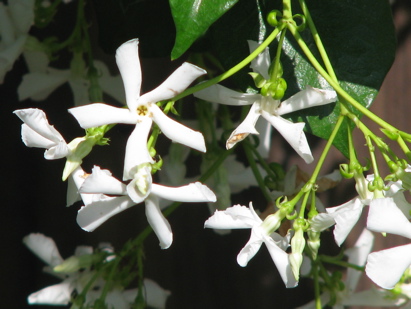 Finishing up:
—teaching my first Brave Writer class, Comic Strip Capers, which was a delightful experience
—final steps for a grant for a wetland recovery project
—an eight-week writing workshop (local, ends tomorrow)
—a massive post about my skincare favorites for Glittersquid
In the thick of:
—revising a novel that's due in May
—catching up on Journey North Mystery Class with Rilla
—prepping for my second Brave Writer class, Penning the Past, which begins in May
—teaching three semester-long literature classes for homeschoolers
—reading essays from the above
—a longterm assignment for a disabilities-related nonprofit in Portland
—a massive decluttering project, which is going about as well as I indicated in my KonMari post
—homeschooling adventures with Rilla and Sean
——including a readaloud of Half Magic
——and lots of poetry
——and a trial of JAM's "Invent Your Own Machines" class
—a Downton Abbey rewatch with Beanie (her first time)
Not getting done:
—the weeding (yikes)
—the taxes (tick tick tick) (double yikes)
—the umpteen posts sitting in drafts here
—a picture book manuscript I've been back-burnering for way too long
—as much reading as I would like
Looking ahead:
—Liquitex Paint Party at the Art Stash (acrylic paints demo)
—Daniel Smith watercolor demo at the Art Stash (with the DS owner! should be cool!)
—kids' piano recital in May
—teaching Brave Writer classes in May and maybe June
—SDCC in July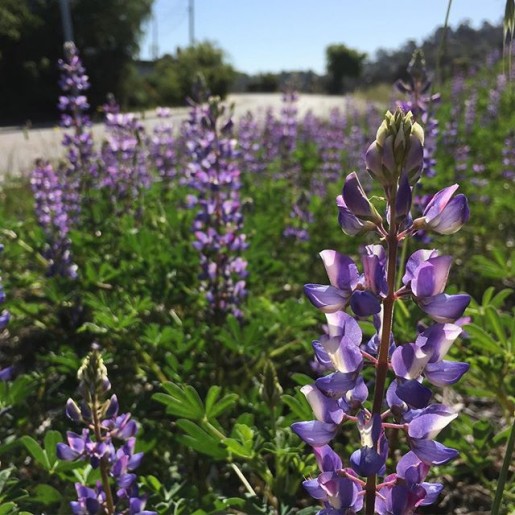 What's in bloom:
—tree mallow
—milkweed
—nasturtiums
—Cape honeysuckle
—sweet alyssum
—jasmine
—lantana
—lavender
—hyacinth
—freesia (fading)
—arugula (whoops)
—grade soda lupines (roadsides)
—wild mustard (roadsides)
Comments
Von says:

Just the kind of post I needed to read today, thank you. 🙂 My green thumb son loved hearing your list of what's blooming in your yard. In ours, we have ornamental magnolia, crab apple, daffodils, red bud, a few mystery bulbs, and dandelions all in bloom. It's still too cool to plant in Northern VA, but my kids have a ton of seedling growing in our family room, everything from marigolds to heirloom tomatoes. We had to cut down two trees this winter–sob–which made space for two additional flower and garden beds, so my two most zealous gardeners spent the past month or so debating their garden possibilities. (I still miss those trees though.)

Melanie Bettinelli says:

Happy lupines! I envy you your flowers. We had snow yesterday and so far the only signs of spring in my yard are a few bedraggled crocuses and some green tips of tulip and daffodil leaves. Yes, I know we'll have the reversal in midsummer when everything in your yard shrivels and we're all abloom.

Glad to see you posting about the busyness, even if it's just bullet points and not sentences.

Ellie says:

A new novel?? Really truly?! 🙂 *joy*woot*huzzah*

Kortney Garrison says:

Three cheers for novels and picture books…no matter how low the heat is on that back burner. Also–feeling the taxes crunch here too!

Jennifer says:

Just finished reading aloud 'Murder for Her Majesty' with my 9yr old. We both loved it! I think one day I read 5-6 chapters because we just couldn't stop.