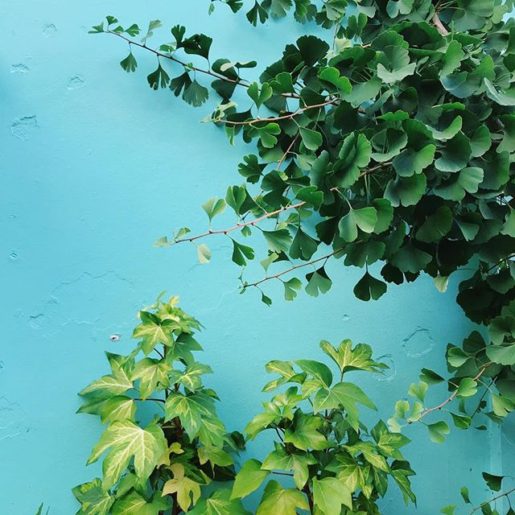 (Am I capable of being quick? Probably not.)
1—I took some time this month to assess the ways I'm using social media and other online activities—and that was before I began reading Cal Newport's excellent book Digital Minimalism, which hit my Kindle a couple of days ago. Highly recommended; I'll be asking my older kids to read it, for sure. I'm going to be changing the way I use several platforms, but that topic will have to wait for later because I can't possibly be quick about it. But one fruit of my contemplations has been an idea for a change I'm making at my Patreon. Short version: starting tomorrow, subscribers at the $3+ tier are invited to join me for a weekly live chat via Google Hangouts. Before, I was offering a monthly recorded live chat; this new thing is weekly and unrecorded. You can read more about it here (it's a public post; you needn't be a Patreon subscriber to read it). Think of it as an invitation to drop by my studio for a gabfest once a week. (Starting tomorrow, March 1, at 1pm Pacific time.)
2—My friend Julianna Baggott has launched a six-week audio course on Efficient Creativity. You can listen to the first episode for free; the full course runs $25 (the price of a hardcover, Julianna points out). Julianna's the most efficiently creative (and creatively efficient) person I know, and she's endlessly engaging to boot, so I'm really excited to listen to this course.
3—I've just started three different sentences and scrapped them because they aren't quick topics. Argh, this is always my problem! I'm forever trying to fit a novel into the space of a haiku (figuratively speaking). All right, never mind. Here, I'll just say what else I'm reading. (When in doubt, etc etc.)
• lots of poetry, especially books by Olav Hauge (forever grateful to Holly Wren Spaulding for introducing me to him), Basho, T'ao Ch'ien, Maxine Kumin, Kimiko Hahn, Rachel Zucker, Nayyirah Waheed, Danez Smith, and Julia Hartwig (with regular doses of Mary Oliver and Billy Collins because OBVIOUSLY)—and yes, that's a good many books, but that's what's nice about poetry; you can dip in and out. These days, I'm mostly in.
• When Women Were Birds by Terry Tempest Williams—I will have to circle back to this in a future post, because it is blowing me away.
• The Wee Free Men by Terry Pratchett—readaloud to Huck and Rilla
• also In the Beginning by Virginia Hamilton (collection of creation myths from various cultures)
• The Haunting of Hill House because it finally came in at the library, but then so did Digital Minimalism and I've been ignoring Hill House for a few days.
How about you? What are YOU reading?
Comments
Penelope says:

I've got Digital Minimalism in th tbr shelves … Am reading lots, such a blessing. Posting weekly booklogs too, glad ai made that commitment. Currently finishing off a pair of excellent nonfiction books by Tim Mashall: A Flag Worth Dying For & Prisoners of Geography. Recommended.

Penny says:

I already am a digital minimalist unless you count my Kindle. 😉 Sometimes I wonder I would enjoy instagram or FB or whatever. I'm not morally opposed to them or anything, just lazy I guess. I can barely keep up with my laundry!

Thanks for the book recs. As always. Between you and Penelope my TBR pile is always massive!

sarah says:

I am becoming a digital minimalist by necessity really as I try to work out how to navigate the shifting tides of social media and find my ground – late, as always.

I'm currently reading rom coms, which wouldn't interest you. I need the laughter and lightness of them. I did re-read To Say Nothing of the Dog, which although its a rom com and very funny also has Proper Literary Value and is one of my all-time favourite books 🙂

Kortney Garrison says:

Thanks for the link to Julianna course–right up my alley! So excited to get the Cal Newport book ( #27 on the Holds list). And glad to hear you're reading it with your teens.

Jennifer says:

I am listening to Prairie Fires, finally! Oh my gosh. So good so far. How do more people not know about the Dakota uprising? How did I, a history major, not know? I got sidetracked listening to a This American Life (Little War on the Prairie, I think). Anyway, Ma's still wrong but her attitude towards Native Americans but this at least adds context.

Melanie B says:

I joined two Facebook book clubs. One is reading The Brothers Karamazov and the other Trollope's Can You Forgive Her. Because reading books with friends is addictive. Oh and another friend and I are binging Sayers together. I just finished Whose Body? and am moving on to Unnatural Death.

I'm dipping in and out of Haunting of Hill House on my kindle. But I can't read it at bedtime so it tends to be neglected, poor thing.

I've also got Jonathan Strange and Mr Norrell on the kindle because it Eason sale. Which I'm trying unsuccessfully not to get sucked into.

I'm still chipping away at Hamilton. And reading poetry by A.E. Stallings and Sally Thomas and Edna St Vincent Millay.

The kids I'm introducing to Madeleine L'Engle. We just finished A Wrinkle in Time and are forging on with A Wind in the Door.

Von Rupert says:

We're devouring Sing a Song of Seasons (one day at a time, of course) which my family bought me for Valentine's Day–huge surprise!!! My teenagers and I just finished Their Eyes were watching God, and now we've moved on to Hurston's Every Tongue Got to Confess. The younger kids and I also read a ton of biographies and histories for Black History Month. In my "spare" time, I"m reading The Brave Learner which has truly re-inspired me as a mom, a teacher, and a person. 🙂 Will check out Digital Minimalism.

Selvi says:

Unrelated to your post, but this made me think of you:
https://www.theparisreview.org/blog/2012/05/15/as-ever/

Jesse says:

Currently reading The Minimalist Home and waiting (im)patiently for Digital Minimalism. Commenting here to have you check your FB messenger! I'm working on a project and would love your feedback!

Melissa Wiley says:

Selvi, I loved this!! Thanks for sharing!