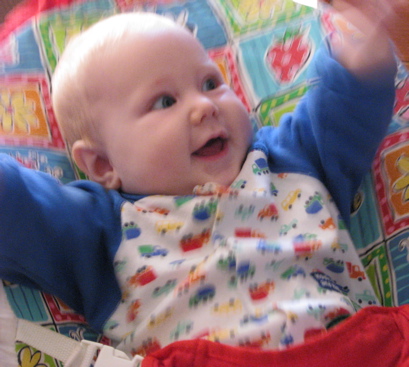 Gazing adoringly at his daddy, of course.
Comments
Mary G. says:

Gee … how fair is that … you got another adorable one! He is just too precious and I can see, just a bit spoiled! I'd be right there just hugging and kissing on that one!

Emily says:

So cute!!!! I just want to cuddle him up.

Maria P says:

What a cutie pie!

Anne V. says:

Finally! Been wondering how the little, er, big guy has been doing. He is adorable.