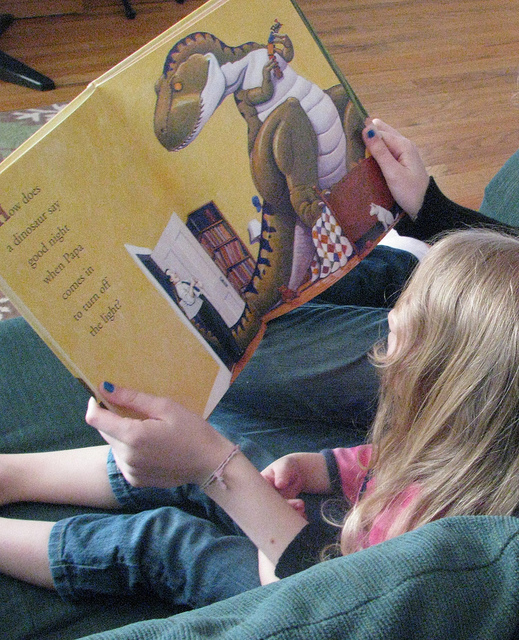 • How Do Dinosaurs Say Good Night? by Jane Yolen & Mark Teague. From our Rillabooks list. Technically it was Jane who read this one—11 times in a row—to her insistent little sister. That Jane, she's a keeper.
• How to write a sentence « Farm School. Becky's back, therefore I bookmark. And my TBR pile grows.
• A Year of Reading: Be Careful What Behaviors You Extinguish.
I let her keep doodling while I read, as a "consolation prize" for all the "incomprehensible English that was washing over her."

NOT.
Comments
Becky says:

Love those faces : ).

Thanks for the mention, Lissa. I don't know if I'll be able to keep it up, it's been so long since I blogged regularly and it does feel strange. I may have to revisit Miss Mason and habit training!

Becky says:

I just saw the lovely flower pic with my comment — wonderful and springy! Thank you!

Melissa Wiley says:

🙂 That's my beloved milkweed! Last year's crop…this year's is just beginning to leaf out.