On Saturday I took the three oldest girls to the San Diego Science Expo at Petco Park. Throngs of people, dozens of nifty hands-on exhibits and activities, a mental overload of Very Cool Stuff. My favorite part was when we'd made it about halfway around the circuit inside the stadium and came to a large ring of booths in a park just outside, and Beanie and Jane were practically cheering with enthusiasm: Look at the guy making smoke rings with that gizmo! Look at the motorized robot-car built out of Legos!
And Rose and I were like: OOH, LOOK AT THAT BUILDING OVER THERE THAT SAYS CANDY FACTORY.
Hey, candymaking is a science, right?
Sadly, the Showley Bros. Candy Factory is no longer operational, and the plans for our next field trip died a-borning.
I took my camera to the Expo but neglected to take it out of my bag. I did snap one quick pic of the smoke-rings guy on my cellphone (which happened to be in my hand because I was googling the Showley Bros. Candy Factory).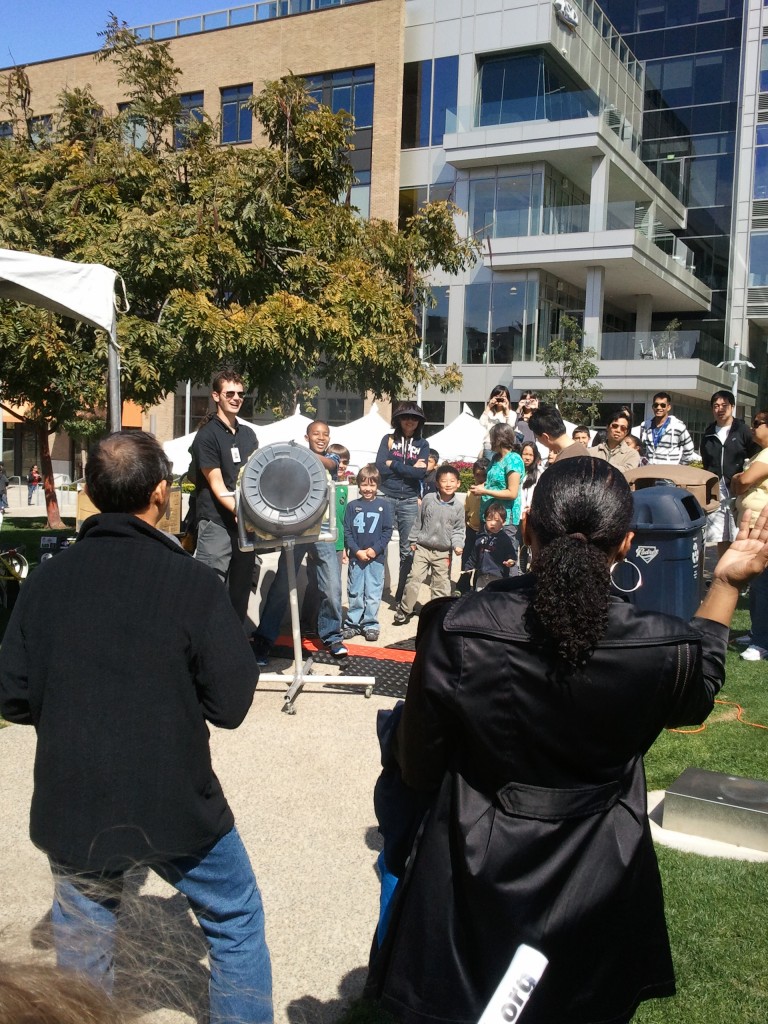 The smoke rings didn't show up in the photo, but I do believe that's a bit of Beanie's hair in the lower left.