March 7, 2011 @ 7:44 pm | Filed under:
Links
Well, technically I'm lifting this off my own FB page, because that's where he posted it. He knows I love Cyndi Lauper; he knew this would make me love her all the more. Even stuck in airports, girls just wanna have fun.
And this, oh, this! Best Lost flier ever, from The Daily What via our pal DT.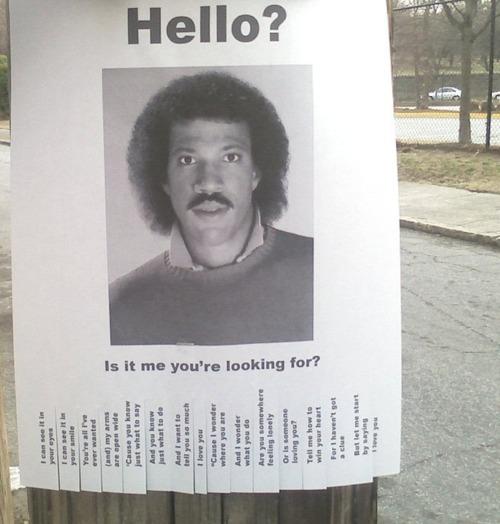 (Sidebar ad alert if you click through.)