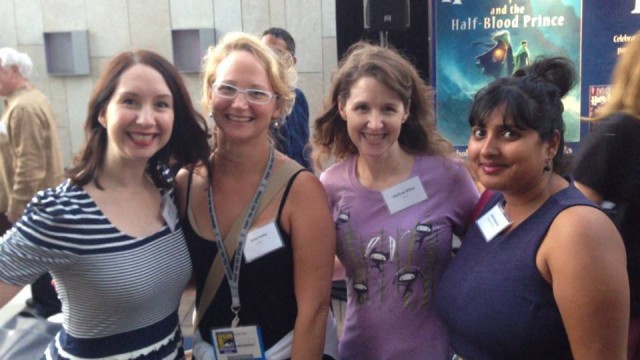 Fun times at Thursday night's Scholastic party at SDCC with my pals Allison Tran, Jenni Holm, and Lalitha Nataraj. I lifted this photo from Lali's FB page—thanks!
Jenni and Matt Holm won an Eisner last night for Babymouse for President! Wild huzzahs from here.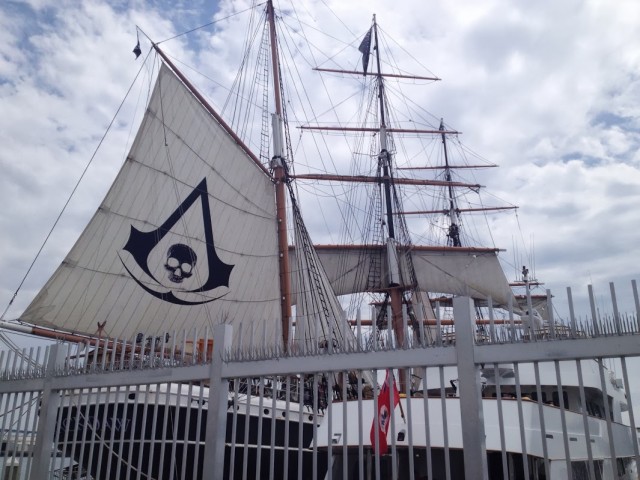 What's Comic-Con without a full-size pirate ship in the harbor?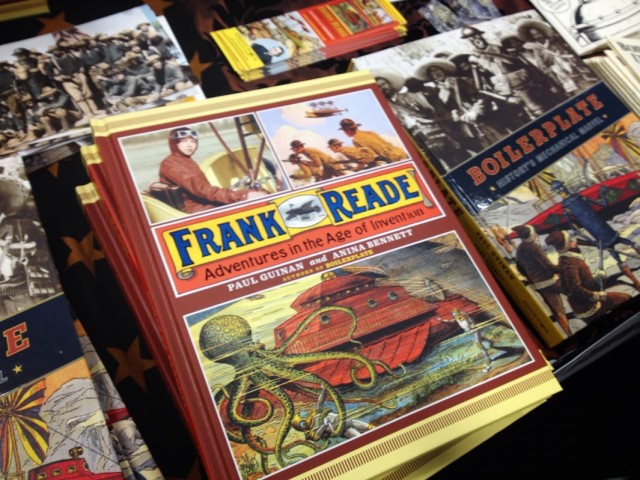 This book caught my eye—the fictional adventures of pulp-novel hero Frank Reade in history. Gorgeous illustrations, intriguing premise. It's on my take-a-closer-look list.
Always fun to spot friends' books at a show!