Shortly before maximum eclipse (which was 99% for us in Portland):

And moments after: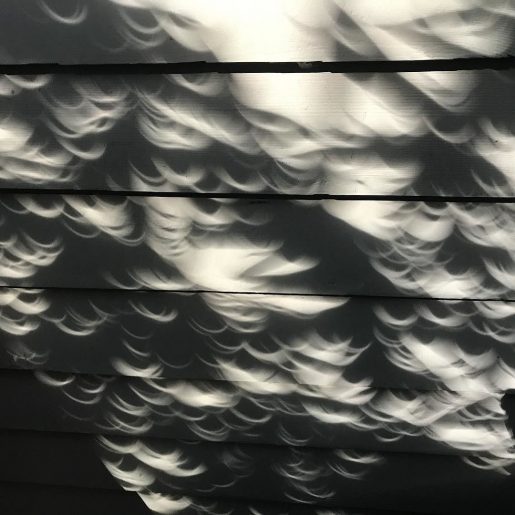 I was captivated by these shadows during the whole event. Loved watching them change direction.
We had a magical day. A feast prepared by friends (including homemade pecan sticky buns, oh my!), gorgeous weather, music, laughter.
Then home for a long nap (well, for me, at least) and late in the day, a visit with a longtime online friend—one of the first people I connected with on AOL homeschooling boards back in the day. We had 22 years of conversations to revisit. So good.
Comments
Penelope says:

Those shadows are amazing. (And homemade pecan sticky buns, yum!). {{hugs}}

Tamara says:

Oh this is so great! We saw only a partial eclipse which, although in itself was still an experience, was not quite like a total eclipse!

Susanne Barrett says:

You moved to Oregon just in time, LOL!! We had about 60% here in San Diego; it was still so fun!! 😀