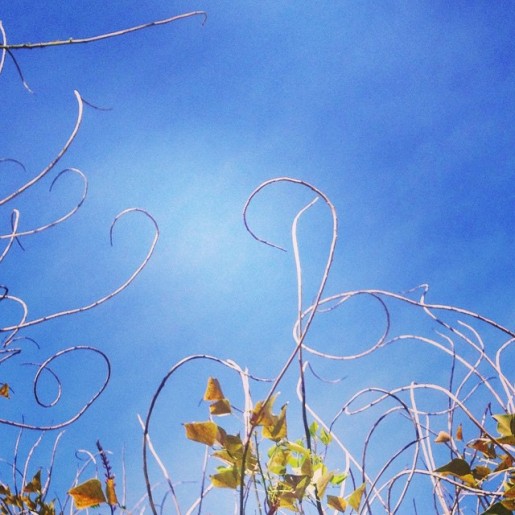 Ha, joke's on me: I carefully mapped out a new morning routine to allow myself a regular, daily (or near daily) blogging time, but here I sit and all the topics I thought I'd tackle have flown clean out of my brain. I mean, yes, I do keep a list of post ideas, but everything on the list right now wants more time (and brain) than I have free at the moment.
—newsletters I like (and actually read)
—books Huck is reading
—our most-beloved picture books that Scott read to the kids between long novels
—the fix-it fair (this one's been in drafts for months)
—Chronologically LOST (much to say about this!!)
—my best homeschooling purchases ever (things we've used over and over)
—booknotes, especially about the poetry binge I've been on
—online art classes/sketchbook update
—recent handwork projects
…and that's only one of my lists. All too time-intensive for this brief morning window.
Anything in particular you'd like to chat about?
***
Facebook flashback from this day in 2015:
Forget left brain/right brain. The two halves of my mind are the part with the foresight to stock up on extra cartridges for the 11yo's beloved labelmaker, and the part with no earthly idea where I stashed 'em.
Still checks out!
Comments
monica says:

Best homeschool purchases. I am cleaning off shelves and wondering what to save and what to pitch

Leslie says:

My top two choices would the posts on handwork and most loved homeschool purchases. Thanks!

Lindsey says:

Most loved homeschool resources! And BTW we Loooooove Sing A Song of Seasons…first poetry book my 10 yr old has ever been interested in! Their valentines were all poems taken from that book!!!!

Penelope says:

Books! Anything BookListy related …. Homeschooling resources and days and delights … really, anything you write 🙂 as it is always lovely to hear from you. xox

Penny says:

Any and all of it, please – anytime! xo

Melanie Bettinelli says:

I'm most intrigued by "Chronologically LOST ".

I always love book posts.

Really anything, though.