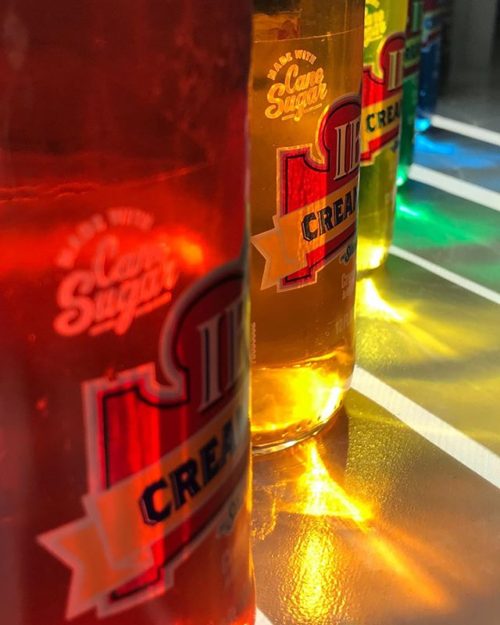 My fountain pens all got leaky, and I can't embroider with ink-stained fingers—too risky. So sometime during the past few months I shelved my beloved Hobonichi planner (acquired in the Before Times) and shifted back to recording my daily "done" lists in Evernote, where I can easily search them later. I very much rely on these daily lists, which capture what I need to do and what I actually did, and lots of other things besides.
At some point in my paper-planner years, I tried out a Panda Planner and loved a lot of things about the format of its daily pages—especially the way each day begins with a Morning Review section: What I'm grateful for; What I'm excited about. When I set up my Evernote daily template, I folded in those items. It does me good to sit a moment at the start of the day, cocoa steaming beside me, birds waking up in the bushes outside my studio window, to make these small lists. Over time, they paint a picture of the things that brought me joy in a particular season—even the difficult seasons. And when I start filling the page with checkboxes of things I absotively posilutely must get done this day, the Happy Things lists keep me from feeling overwhelmed. There are so many small good things that make up a day.
Today's gratitude list was simple:
—cool morning air
—ripening blueberries
—the Linda Gregg poem Holly Wren Spaulding shared on her
Patreon
—my nice clean studio (I did a major overhaul on Saturday)
—the smell of Murphy's Oil Soap (related)
—the Portland "wall of moms" at the downtown protest
And under Excited About, I wrote:
—fresh bread soon (I had a loaf ready to go in the oven before the day's heat set in)
—
Brave Writer Summer Camp
tomorrow (I'll be reading a
Nerviest Girl
chapter to the attendees' kids—there's still time to sign up, and it's free!)
There's so much troubling me at this fraught moment in time, and it's easy to get caught in an agitated doomscrolling/info-sharing loop. Those concerns find their way into my poetry notebook but I try to keep the daily task lists focused on concrete actions I can actually take—and moments I can savor. The giant pink lilies my neighbor brought to our porch. The fringed nasturtium seedlings my friend Ron gave me. The song sparrow tossing leaf litter under the hedge. My good bread, baked now and rapidly devoured by my beloved horde. An eight-year-old blog post I was reminded of this morning in a lively conversation with dear friends—and the pleasure of revisiting its rabbit trails. The welcome news that our favorite pediatric urgent-care doctor has added primary care to his practice, and he's in network. Kids laughing uproariously at dinner. Evening walks with Scott, wearing masks handmade by a bighearted friend. The cheerful check-ins at my daily Patreon coworking sessions. My son's bird photos. The cream soda bottles on my windowsill painting rainbows  on the wall.
Comments
Leslie says:

Thank you for this reminder. I love my Evernote. Would you be interested in sharing what your daily template looks like? It sounds exactly like something that would work for me. I'm sure others would find it helpful. Thanks so much for the work you put into the blog. I've been a long time reader and fan of your books.

penny says:

Good Lists. Also known as lifesaving devices these days.

Have fun with BW camp!

xo

lesley says:

Lissa dear, I think of you daily with love and am so troubled by what is unfolding in your city. Those moms, tho'! And the "naked athena."

Have you heard about digital planners? I'm just learning about them and am going to be learning how to make a digital version of the Wild Simplicity Daybook in August, after I'm done making the papery Daybook things. I myself don't want to be on a screen any more than I am, but there is something delightful and contained (yet immense) about them that intrigues me. And I'd like to offer them for those who would love the format. And they are tree-free, so there is that.

I'm thinking you might like them?

Remember our early days of that lovely little notekeeping place on the web? I can't recall the name. xoxo