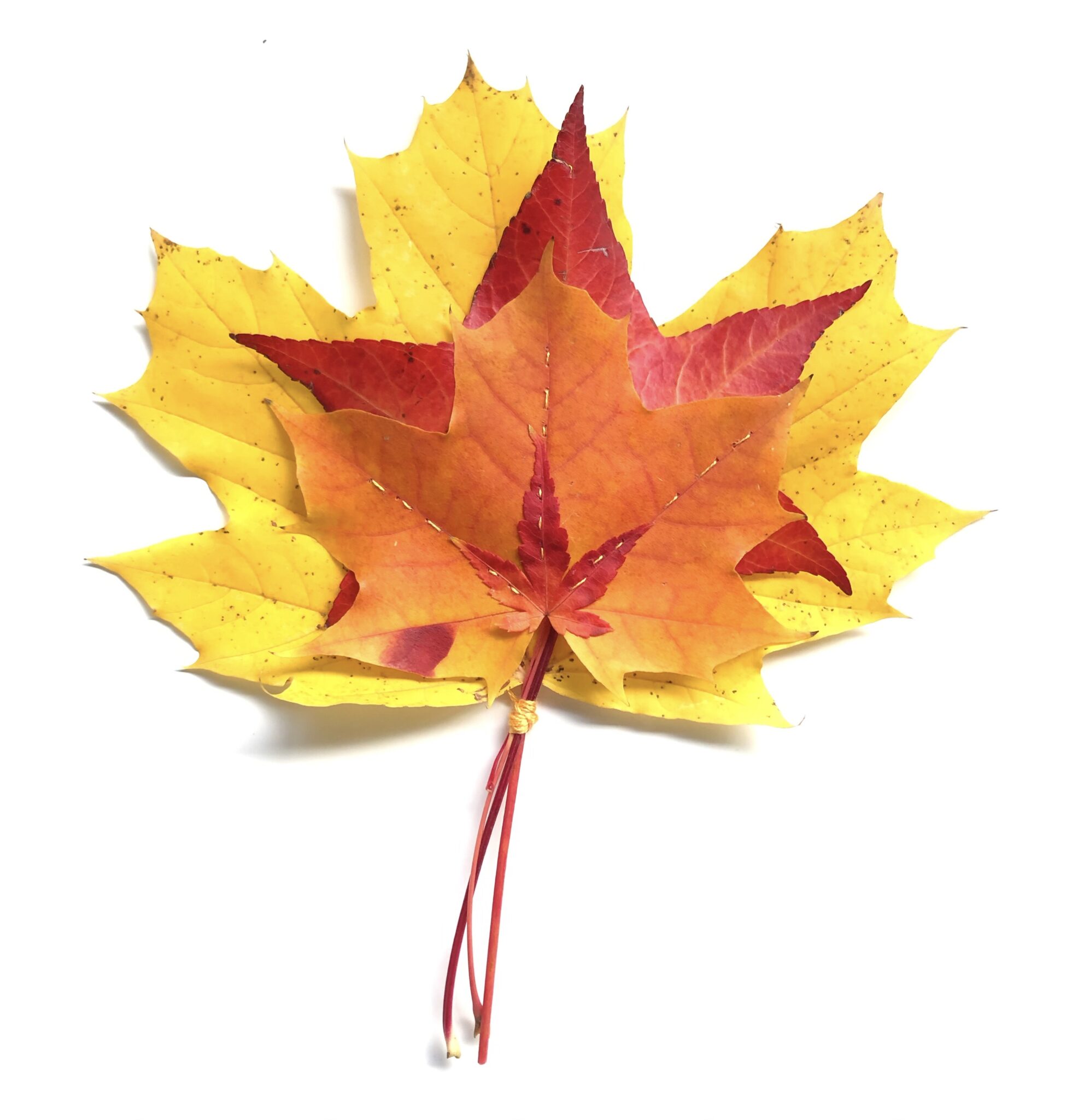 There's autumn, all stitched up. I feel myself shifting into winter mode, despite the bright leaves still lingering here and there on the neighborhood trees. I packed up the backyard bird fountain for the winter and replaced my studio blanket with an electric throw. On our walk yesterday, I discovered that I need to have my warm ankle boots resoled—I could feel every piece of gravel underfoot! I've logged a lot of miles in those boots on my treks around Northeast Portland.
Speaking of Northeast Portland! I've been reading—and loving to absolute bits—Beverly Cleary's memoir, A Girl from Yamhill. As a young child she moves from the family farm in Yamhill to a rented house in Portland just a few miles from my neighborhood. And then, a year or two later, she moves to a house "a block and a half north of Klickitat." I live a block and a half north of Klickitat! Just nine blocks away from the place Beverly lived for a while—a direct line east of where I sit as I type this post. I knew that she had lived in Northeast but I only knew about the homes near Grant Park and Fernwood Elementary. I didn't know she'd had an interval right here in my own small neighborhood. She saw her first movies (silent films!) at the very same theater in which my family saw Avengers: Endgame. Goosebumps.
The sun is bright today, a rarity this time of year, not to be squandered. I'm itching to get out for a nice long tramp. At the same time, I'm longing to cuddle up under that heated throw and read more about Beverly, or dive into a chapter in the gorgeous book my friend just sent me: Nichole Gulotta's Wild Words. It's been a full day.