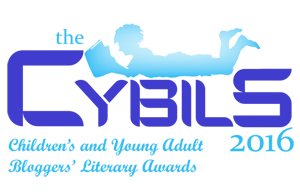 Did you catch the announcement on Tuesday? Here's a list of the winners—happy reading!
The YA Fiction winner was Salt to the Sea by Ruta Sepetys, which I raved about a few weeks ago.
The judges write:
This harrowing historical novel follows the lives of three young refugees seeking freedom and safety in East Prussia as World War II nears its end: Lithuanian Joana, a nurse burdened by guilt; pregnant, Polish Emilia; and Prussian Florian, a German army deserter carrying a valuable secret. A bumbling, delusional young Nazi soldier, Alfred, also narrates from aboard the doomed ship Wilhelm Gustloff—the eventual destination of the three protagonists and their small band of traveling companions. The ship, packed far beyond capacity with thousands of desperate refugees, is struck by Soviet torpedoes in the icy Baltic Sea. Joana, Emilia, Florian and the others must draw from their nearly tapped-out resilience as they try to survive the greatest maritime disaster in history.

Meticulously researched and brilliantly written, this stunning and devastating story will captivate readers. Sepetys shines a light into the everyday life of the citizens of Nazi Germany and the occupied areas, with many parallels to the modern-day refugee crisis. Each character has secrets that unfold gradually and converge with others in unexpected ways, showing the varied effects of war on the average person. The narrative voices are distinct, well-drawn, and, with the exception of Alfred (a vile coward who fulfills a necessary role), sympathetic. Even secondary characters, such as the Shoe Poet and the young orphan boy, are vivid and compelling. Tightly paced and filled with constant peril and action, the story moves quickly, with the rotating viewpoints and short chapters aiding in the momentum. Though the setting is one of overwhelming tragedy, the growing connections between the courageous travelers render the narrative less bleak. This powerful, haunting, and immensely readable novel has wide appeal. Readers will not soon forget Sepetys's vivid characters or the story of the Wilhelm Gustloff.
We'll be making our way through the picture book and other shortlists in the coming months. Always a highlight of my year.
This was my first year as a Category Chair. Quite an experience! I'm so impressed with the smarts and and dedication of my two judging panels. I'm already looking forward to next year. 🙂