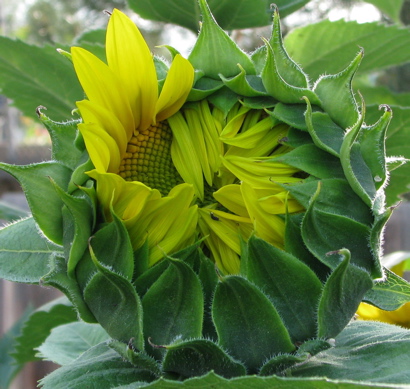 Comments
Jennifer says:

This is so beautiful! It looks like the petals stretching after a long nap.

Love2learn Mom says:

Gorgeous! We were only just planting our sunflowers this week. 🙂

Kay says:

A Perfect Wink!

Theresa says:

Oh, so beautiful!!!

Angela says:

That is the neatest picture I've seen in a long time!

Penny in VT says:

What a GREAT photo – and the perfect caption too (of course:))

Eileen Smithdeal says:

Lissa, This photo could win an award!!

Beth says:

Love this photo! We just read a book about sunflowers last week and learned the word "bracts" for the wonderfully spiky green parts around the center disk. This photo was better than any of the ones we had in our book though. My daughter and I loved it!