January 22, 2010 @ 7:47 pm | Filed under:
Photos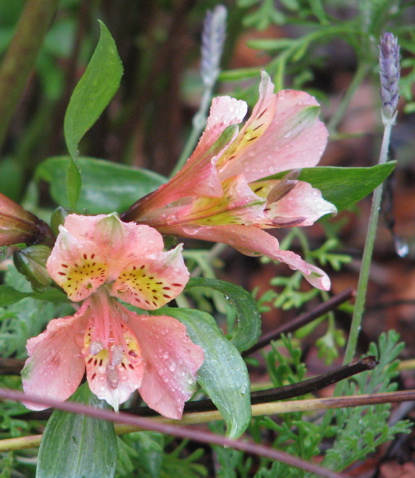 Comments
beth says:

I don't think you guys get real storms, but that is mighty pretty.

Faith says:

Beautiful photo!

Keri says:

oh, so gorgeous and soul filling! I always LOVE your photo posts!

Tasha says:

Gorgeous! You can almost smell the rain.

Melissa Wiley says:

Ah, Beth, we just save up our storms and have them all at once. The heavens opened on Monday and poured down upon us for the entire week, with brief drippy respites. It hailed twice yesterday and we lost power the day before. I'm enjoying the sunglow through the morning windows and wondering if it'll last…

MelanieB says:

Wow! Flowers! My heart is yearning for spring. You tantalize me.