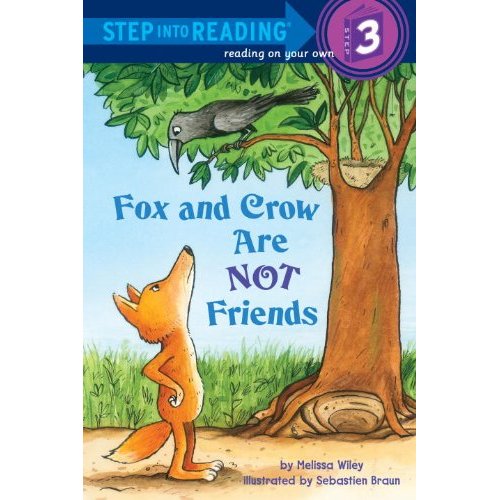 Today is the launch day for Fox and Crow Are Not Friends, my Random House Step Into Reading title. Color me squee! I had an immense amount of fun writing this book. It begins with a retelling of Aesop's fable about a fox, a crow, and a piece of cheese, and continues from there with new adventures in enmity. I thought it would be fun to explore what happened after that first famous encounter. And I know how much kids like a good fight. I had such a good time writing characters who were pretty much at each other's throats the whole time. 🙂
The art is by the talented Sebastien Braun. He captured all the humor, whimsy, and furious glaring I was going for. I'm thrilled to bits.
Here's what Kirkus had to say about it.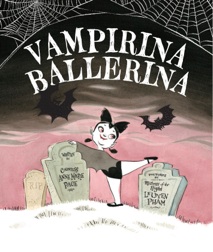 Today is also launch day for my pal Anne Marie Pace's delightful picture book, Vampirina Ballerina, illustrated by LeUyen Pham. It's been racking up the great reviews. You can get a sneak peek of the interiors on LeUyen's blog.
Pham and Pace are entirely in sync in this sweetly goth "how to" for vampirettes under the spell of something more powerful than anything the dark forces can muster: ballet…."The road to ballerinadom can be bumpy," Pace reminds readers, and it's not any easier when one is alarming to one's classmates or occasionally turns into a bat. The underlying messages are familiar: there are no shortcuts to achieving an ambitious dream, and persistence and a sunny outlook (even when one is a creature of the night) pay off. But seldom have these lessons been expounded with so much charm.—Publisher's Weekly
Comments
Hannah says:

Congratulations, Lissa!!!

Karen Edmisten says:

Congratulations, and welcome to the world, Fox and Crow!

sarah says:

Congratulations, I am so happy for you and for all the children who will get to read this book.

tanita says:

MANY happy returns of the day, my dear!

Anne Marie says:

I can't wait to meet Fox and Crow! Hooray, Lissa!!!

maria says:

Melissa, well done you! 😀
And do love Sebastien Braun's art.
🙂 maria

Penny says:

Congratulations Lissa! Can't wait to add this to my MW collection 🙂

Lori B says:

Yay! Congratulations!

Ami Jones says:

Got it and catalogued it today! Very cute!!!

Ami Jones says:

And, just made a card for "Vampirina Ballerina" – there are just not enough picture books about vampires and zombies, imo.