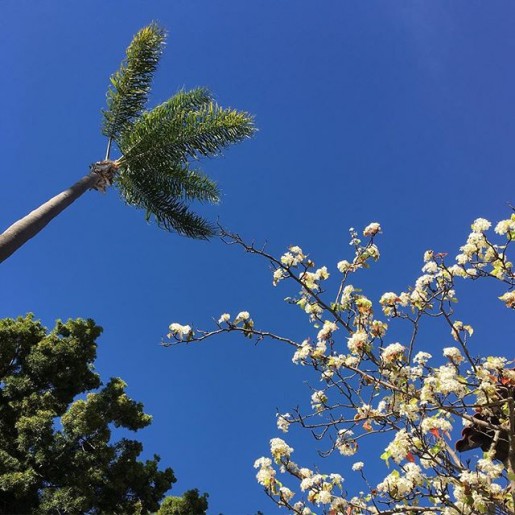 My last post was February SECOND? For real? I don't think I've gone three weeks without blogging since the summer of 2005 when Wonderboy had an unexpected surgery. Even when we moved cross-country and I spent weeks on the road alone with four little kids and an infant, I found time to toss up some short updates. It's not that I'm busier, really—although I am seriously busy. But I was busy then too. It's about daily rhythm and habit. I used to start the writing part of my day with a 20-minute blog entry. For years and years, that was my transition from homeschooling mom to working writer. It worked beeyootifully for nearly eleven years: spend the day with the kids, then write about the kids for a bit, and I'd be in writing mode and ready to work.
We rearranged our schedule last…summer? spring? Instead of one big six-hour block of work (writing) time, I now have a four-hour block in the afternoon, then an hour or two off for dinner and whatnot, then back at work from 7:30-9:30. When we made this shift, which has worked out well in many respects, I started reserving the evening block for blogging and various busywork tasks—paying bills, updating the website, answering emails, and so forth. I tried to save the last 30 minutes for sketching, and for the most part I've been successful with that. But the reality is that I need more than four hours a day for writing-work. So after dinner instead of blogging, I've been doing the other kinds of writing and editing that make up my workday. I'll blog at the end, I think, and then…don't. I've filled up three and a half sketchbooks, though, which feels good. I understand that I needed to take this time, need to keep taking it, to develop a sketchbook practice. I spent way too many years wishing I could draw instead of learning to draw, and I'm glad I've put in the effort these past 18 months. A year from now, ten years from now, I know I'll be grateful I cultivated the habit.
Ah, but I miss Bonny Glen. The chronicle, the discussions, the community. I miss blogging and reading blogs (because that too has slipped to an occasional activity). I miss you guys!
Okay, now I'm laughing because I'm making it sound like I haven't blogged in YEARS instead of a few weeks. When you've done something on a near-daily basis for over a decade, it's reasonable to take a little vacation. 🙂 It just wasn't planned, is all. This morning I was thinking about how quickly one habit (blogging daily) can be replaced by another (not blogging). I didn't even think about writing a post yesterday, and today that fact startled me. My habits have shifted when I wasn't paying attention. Sneaky little things, habits.
I've tried a few strategies for rebuilding the blog habit, this past year, like the weekly roundups of our reading. But those cross over into work territory, and I can't have that. This blog must be the antithesis of work: no pressure, no obligation, just chronicle and fun. I'm greedy for that chronicle, though! I don't want three weeks to become three months, three years. In three years, Huck will be ten, Rilla twelve, Wonderboy FIFTEEN, for Pete's sake. (I just gave myself a heart attack. And holy cats does that boy need a new blog name.)
Well, the timing is good for me to revisit my approach, since I need to dig into my archives here anyway…I'm mining our past for good stuff I did with my older set when they were little. Today was a vintage Bonny Glen morning: first Rilla gave Huck an impromptu piano lesson and played chords to his melody ("I'm learning how to sight-see, Mom"); then a quick Michael's run for 2-for-1 sketchbooks plus another 20% off—jackpot! Then home where we messed around on Google Maps for a while (they "drove" via street view all the way from our house to piano class); then a geocaching excursion and another two finds logged. Home again, where they made scrambled eggs for lunch. Now she's reading Warriors and he's reading Calvin & Hobbes. A lovely low-tide day for my littles. Beanie is off on an all-day field to the Gem Institute in Carlsbad. I have a full deck this afternoon (boy, do I ever) and I ought to get started. But this was good. Let's do this again.