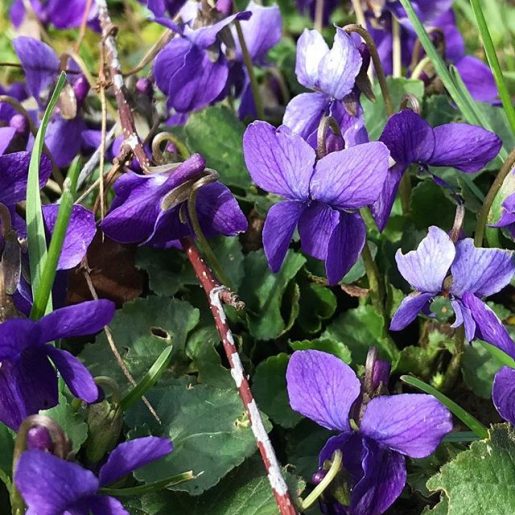 March 1. Sunshine today! Went for a walk down Klickitat with Scott and then another longer one in the other direction with Huck and Rilla. Violets, grass daisies, daffodils, crocus in abundance. Pussywillows budding over a mossy stone wall. Still plenty of puddles for wading in, which was important because Huck wore his rainboots. Rilla exclaimed over each new patch of moss.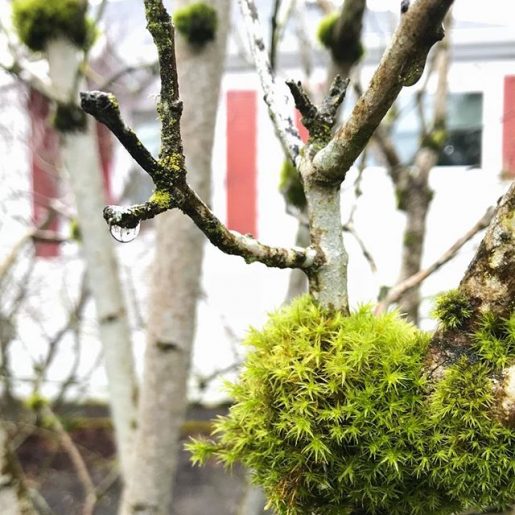 Found our first Portland geocache and stopped in the rock store to admire the thundereggs, geodes, shells, and fossils. Debated the merits of the hypotenuse (a slanting street, thick with cars, the shorter way home) versus the quieter, mossier, puddle-strewn right-angle lanes. If you've been reading this blog for a while, you know which we chose.
Comments
tee+d says:

Two roads diverged in a neighborhood, and I…
I took the quieter one with the moss and the good puddles,
because that is what makes all the difference…

Penelope says:

March meander walks! Oh how glorious! 🙂 I am so.happy.for.you that this Spring is gifting you walks with your wee ones, mosses and magic down every lane …

Love and hugs.