1.
At long last, hitting send.
2.
Chickadee at the feeder! First one we've seen in weeks.
3.
We finished our readaloud of Through the Looking Glass and today we began a new one: The Wee Free Men. My first Pratchett, can you believe it?
4.
This baby turned ten. CAN YOU BELIEVE IT.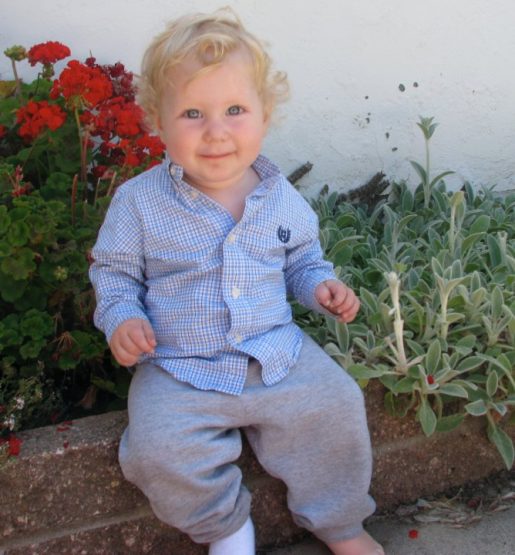 Comments
Penny says:

1. CONGRATULATIONS!!!
2. Sweet!
3. Enjoy!
4. HAPPY BIRTHDAY HUCK!!!!

Penelope says:

I can't actually believe it. Ten. How did *that* happen?!

Nancy says:

You are going to go *crazy* for The Wee Free Men. It's funny and deep and there's linear adventure and . . . and . . . holy moly, imagining you with the accents. Have fun! –Nancy in NC

Kathryn says:

Your first Pratchett? I admit I was older than you when I read my first, but I am still shocked! I am gradually working my way through them, but the Tiffany Aching books are my favourites so far – although I see from GoodReads that I rated Going Postal higher. May have to re-read to see why!. Enjoy 🙂

Kathryn says:

PS. I am blogging again. With book reviews 🙂

Penelope says:

Oooo, exciting! *runs to read*

Karen Edmisten says:

No. I can not believe it. I do not believe it. It is an impossibility.
Oh, okay, I will surrender to reality. Happy, happy year of Ten, Huck!

sarah says:

Hucki is TEN?! I swear your children are Masters of Time and are in an inordinate hurry to grow up. Ten seems impossible.

Even more impossible is that you've never read any Terry Pratchett!! Oh my, you are in for a treat.

Cathy says:

Regarding #1, I just saw this quote from Winston Churchill in Book Love (no source listed): "Writing is an adventure. To begin with, it is a toy and an amusement. Then it becomes a mistress, then it becomes a master, then it becomes a tyrant. The last phase is that just as you are about to be reconciled to your servitude, you kill the monster and fling him to the public."

Melanie Bettinelli says:

Wee Free Men!!!! Squee! I love it.

I can't believe he's ten already. How did those babies get so big?

Congratulations on finishing.