March 27, 2020 @ 4:30 pm | Filed under:
Books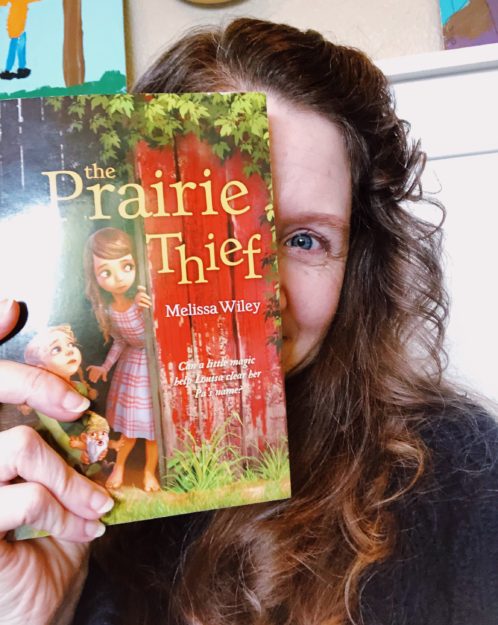 Note: this is a pinned post. Scroll down for new content!
Here are links to all of my Prairie Thief readalouds—the whole book!
And a note: Starting with Chapter 16, replays are also available on FB Live. Those are the full videos with the before-and-after chitchat still intact. After I finish reading each day, I often answer questions or talk a little about the behind-the-scenes of that day's chapter. If you'd like to hear that part, visit my FB Live feed and you'll see those recordings. I have to edit them down to 15 minutes maximum for IGTV, so I chop out all the extra stuff!
Comments
Danielle says:

Thank you for sharing your talents with my family!! We watched you everyday last week during the homebound conference. I don't have an Instagram account so I worried we wouldn't be able to hear you read the remainder of the book. Thank you so much for posting them on your blog!

Res says:

Tuesday, March 31: Chapters Fourteen and Fifteen … This link is broken.

Melissa Wiley says:

Fixed! Thanks for letting me know!

Carrie says:

We have been loving the read aloud! Are there plans to finish? Thank you!!!

Melissa Wiley says:

Carrie, yes, I'm continuing to read every day at 1pm PDT until the book is finished! I've added links above to the FB (longer, unedited) versions of this week's readings, plus IG links (shorter, coughs edited out) through Tuesday of this week. Am still working on edits for Wed and Thurs. Will get those up on IG ASAP but for now everything is available on Facebook Live (see link above—just added).

fatima says:

We have started listening to your reading at nighttime, when we brush our teeth.
We love the description of the dugout home and I think both kid and mom here get a bit dreamy about it. It's so nice to imagine such a place to go to.