[Huck], born January 13th, 9 lbs 12 oz. :::swoon:::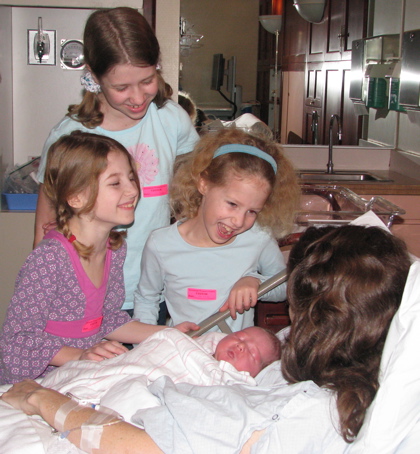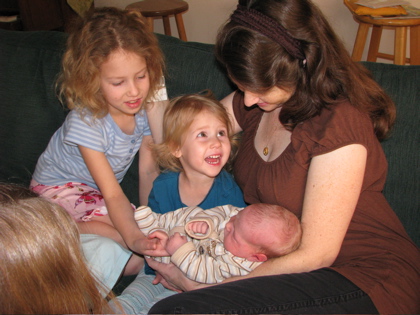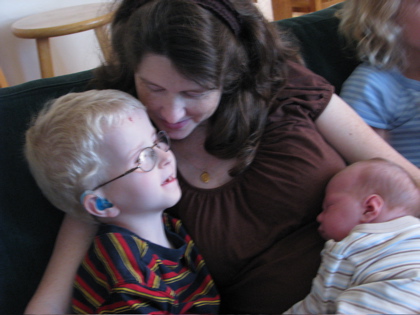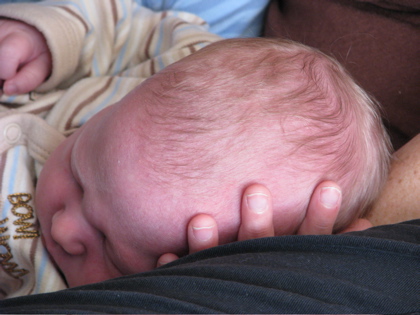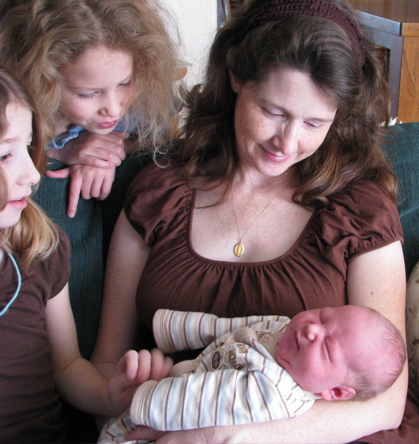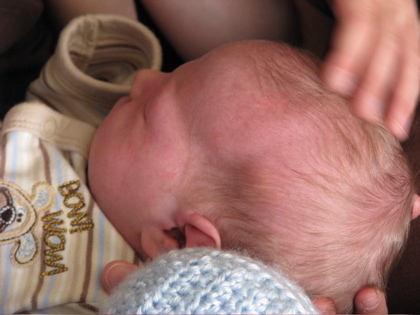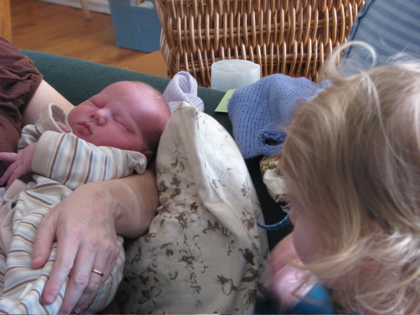 (Psst, sweet friend, see what's on the arm of the couch? The postman was walking up to our mailbox with your package at the very moment Scott, baby, and I pulled into the driveway. It's beautiful. Rilla approves wholeheartedly. Thank you so very much!)
And one last shot, decidedly less than flattering but a little gift for my Twitter pals: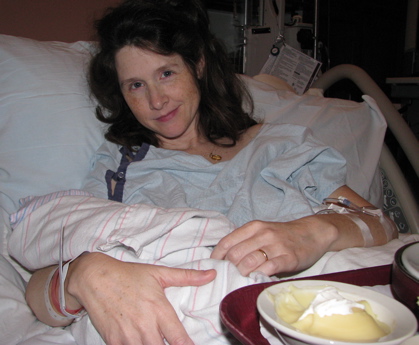 Put the ding-dang camera away, honey, so I can eat my PUDDING!
(I didn't know this photo existed when I was twittering about pudding this morning. When I uploaded the photos this afternoon, I saw it and laughed and laughed. Scott must have snapped that during the one brief moment in time when the pudding was actually still in the bowl. I'm sure I was licking the dish clean five minutes later.)