…and take variations on this picture at every possible opportunity. My kids reading together. Swoon.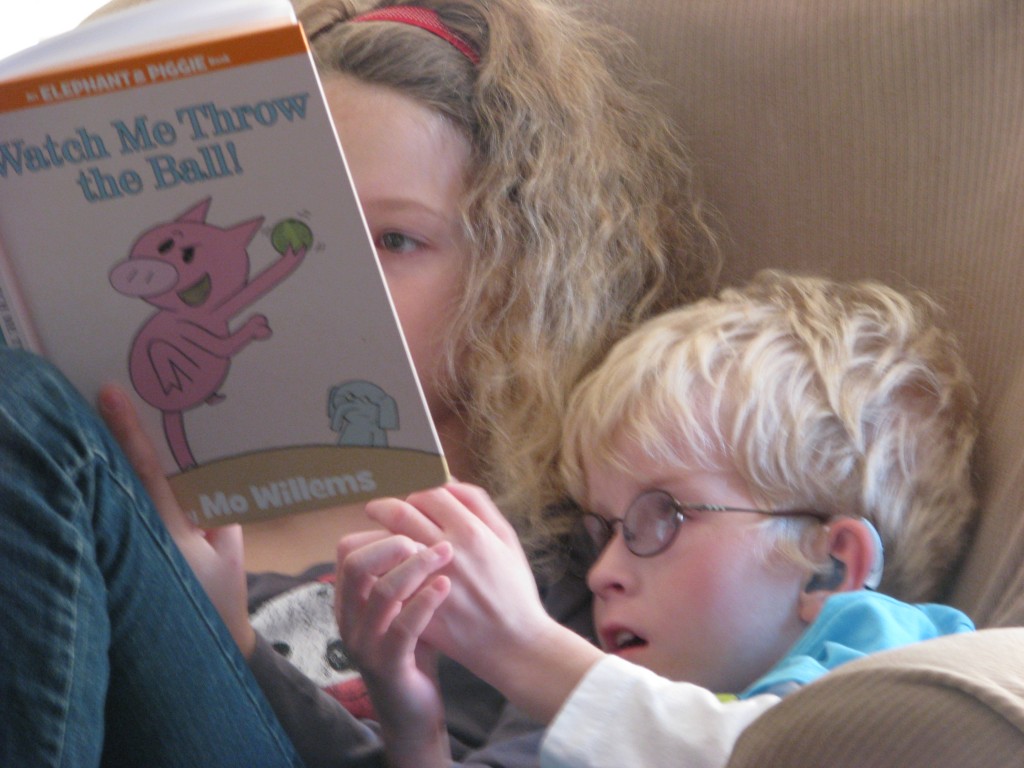 Comments
Alysa says:

So super cute! I can't wait till mine are old enough to do this.

Jessica says:

Look how grown-up Wonderboy is getting! If I had kids in my house, I think I would have hundreds and hundreds of these captures, too. Swoon, indeed!

Christine says:

I love pictures like this. It's awesome to see children enjoying reading.

sarah says:

Ditto–my heart just goes pitty-pat every single time.

sarah says:

This is so lovely, not just the children reading together, but the older being so accomodating and loving of the younger.

Michele says:

It is the best, right? I just had a few pictures of my kids reading turned into b*w and framed – hoping to give them to the children when they are grown and have their families – reading is such a priceless gift, right?

xoxo michele

Kimberlee Conway Ireton says:

I have lots of those types of photos, too. I love them all!