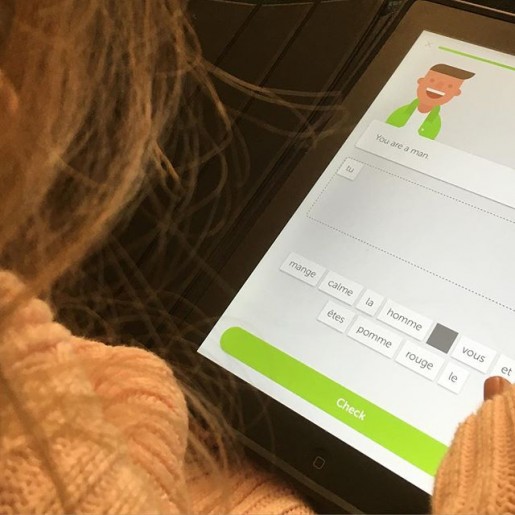 We had quite a week here. First a stomach virus laid most of us low, and then yesterday when I was finally feeling more like myself, I managed to wrench my back during a cough. So stupid.
But a lot of nice Decemberish things happened in between the grim bits. Before I got sick, I led a craft workshop for a group of teen girls—we made little Midori-style booklets out of envelopes and washi tape, a favorite project of mine. 🙂 I got the tree up yesterday—no ornaments yet, just the lights—and even a strand of outdoor lights. And we had a double birthday this week, celebrated with marshmallow krispie treats instead of cake.
Last December I was reading novels nonstop for the CYBIL Awards. This year, I've hardly read a thing. This month, I mean. Between work and kids and illness, my brain just hasn't been there. Except for reading Christmas books to the kids, of course. Jingle the Christmas Clown, Christmas Trolls, The Baker's Dozen, Hanna's Christmas (Huck's pick, I swear).
I did a Periscope yesterday (about five minutes before I messed up my back) about how we use Memrise and Duolingo for foreign language and other things—a topic I've addressed here on the blog many a time. Earlier in the week when I was too sick to read, I found it soothing to review Memrise topics I've completed in the past…U.S. Presidents, British Monarchs. Rilla is loving Duolingo French and is now at a great age to use that program. As I said in the 'scope, it's a bit too advanced for Huck—too much English spelling, let alone German—but there are aspects of the platform that he really loves, and if I sit with him to help with the spelling he gets along pretty well.
No plans this weekend except rest, answering some letters, and maybe cracking a book that has a spine thicker than a quarter-inch. You?
Comments
sarah says:

I am sorry to read of the illness (and now the sore back). I hope you're all back to vivacity very soon. ((Hugs))

Ellie says:

Oh I'm really sorry about the illness and the wrenched back! Ergh. Joshua has got bronchitis, right after recovering from a sinus infection!, and I think I'm coming down with it too ….. Prayers and candles lit for good health all 'round, my home and yours, these coming weeks. But if not, at least there is loving families, and resting in one's cozy home, with Christmas to look forward to. {{hugs}}