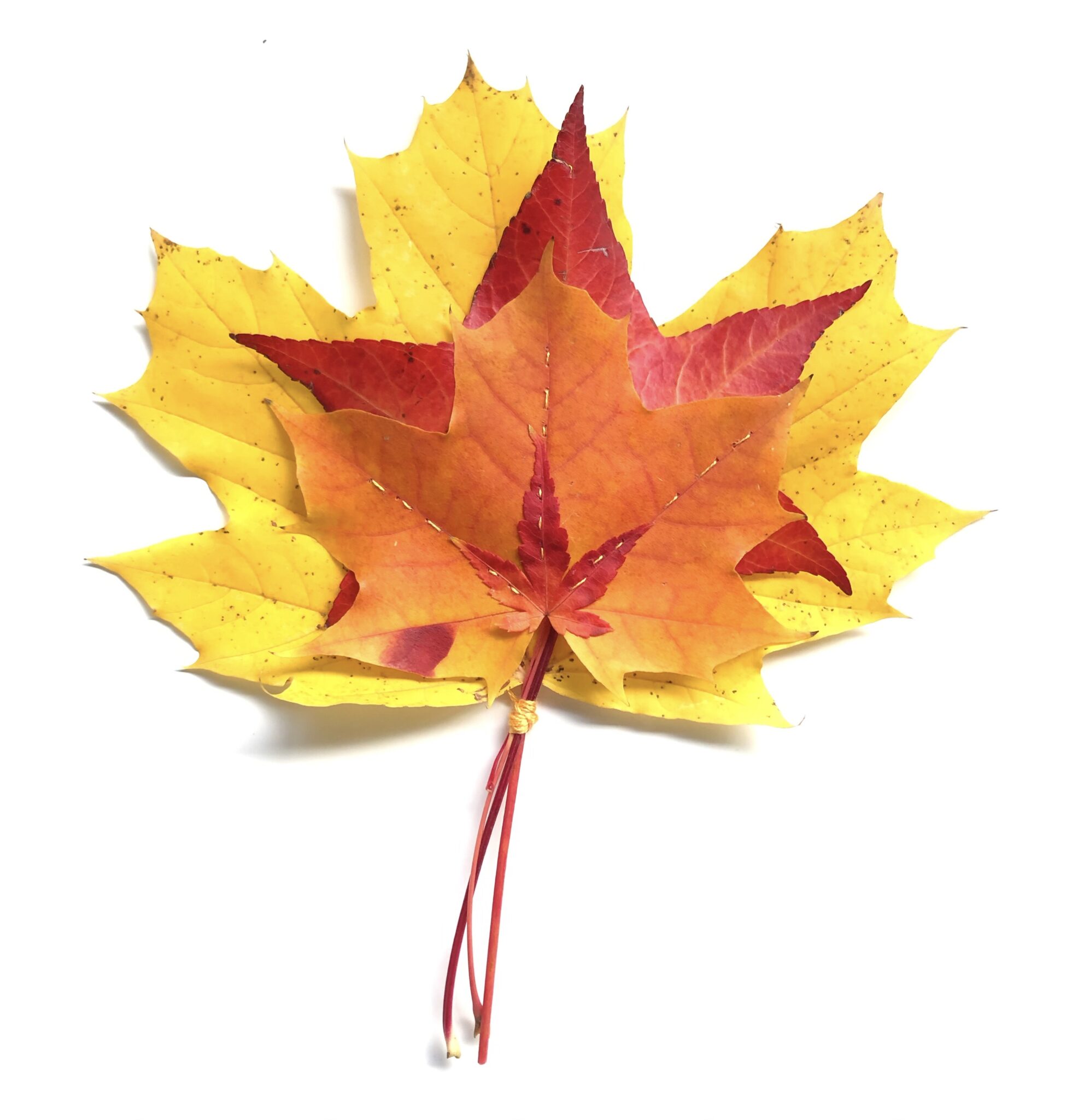 There's autumn, all stitched up. I feel myself shifting into winter mode, despite the bright leaves still lingering here and there on the neighborhood trees. I packed up the backyard bird fountain for the winter and replaced my studio blanket with an electric throw. On our walk yesterday, I discovered that I need to have my warm ankle boots resoled—I could feel every piece of gravel underfoot! I've logged a lot of miles in those boots on my treks around Northeast Portland.
Speaking of Northeast Portland! I've been reading—and loving to absolute bits—Beverly Cleary's memoir, A Girl from Yamhill. As a young child she moves from the family farm in Yamhill to a rented house in Portland just a few miles from my neighborhood. And then, a year or two later, she moves to a house "a block and a half north of Klickitat." I live a block and a half north of Klickitat! Just nine blocks away from the place Beverly lived for a while—a direct line east of where I sit as I type this post. I knew that she had lived in Northeast but I only knew about the homes near Grant Park and Fernwood Elementary. I didn't know she'd had an interval right here in my own small neighborhood. She saw her first movies (silent films!) at the very same theater in which my family saw Avengers: Endgame. Goosebumps.
The sun is bright today, a rarity this time of year, not to be squandered. I'm itching to get out for a nice long tramp. At the same time, I'm longing to cuddle up under that heated throw and read more about Beverly, or dive into a chapter in the gorgeous book my friend just sent me: Nichole Gulotta's Wild Words. It's been a full day.
Comments
Penny says:

Bright sun. What a concept. When the sun shines here I drop everything and go out.

I hope you and yours continue to thrive in all circumstances, and I hope you know how appreciated your words are, wherever you write them. After I read them, I feel recalibrated to attend to the real and good rather than get distracted by the awful and the annoying. :). Thank you for that inspiration!

Susanne Barrett says:

Wow-so close to where Beverly Cleary lived!! That's sooooooo awesome!!! Goosebumps for sure!! 😀

When we lived in South Park/Golden Hill for a decade (1991-2001), we lived six blocks from the home my grandfather grew up in from age ten through joining the Navy in the late '30s. Before that, we lived near Kensington in the same house in which my grandmother and infant/toddler mother lived while they awaited my grandfather's return from WWII. So many family connections here in San Diego; my mom's family arrived in 1901, so we really have long, strong roots here.

We're still in San Diego, unsure if we'll make it up to Oregon as the housing prices look to be outside our budget. We shall see. I am enjoying living in my parents' house half a block from Law Street Beach in PB, but everything feels so crowded after nearly twenty years in wee Pine Valley with only 1500 people! Having this time to adjust is a good thing, plus I've needed to be here for my parents who are in assisted living in Chula Vista as both have had fairly major health issues over the past six weeks.

Take care and enjoy the winter!! 😀

Warmly,
Susanne … watching another beach sunset from my desk 😉

Heather says:

Love this. And how interesting that she lived on a farm and then moved to a city. One of my favorites was her book Emily's Runaway imagination which was about her life on a farm and involved the differences between her and her city cousin. It is such a sweet book. https://en.wikipedia.org/wiki/Emily%27s_Runaway_Imagination

As an aside, Julie Bogart in the DART for your book The Prairie Thief seems like she might be egging you on very indirectly when she writes that the last chapter seems like it might be setting us up for a next book. Any plans for that???