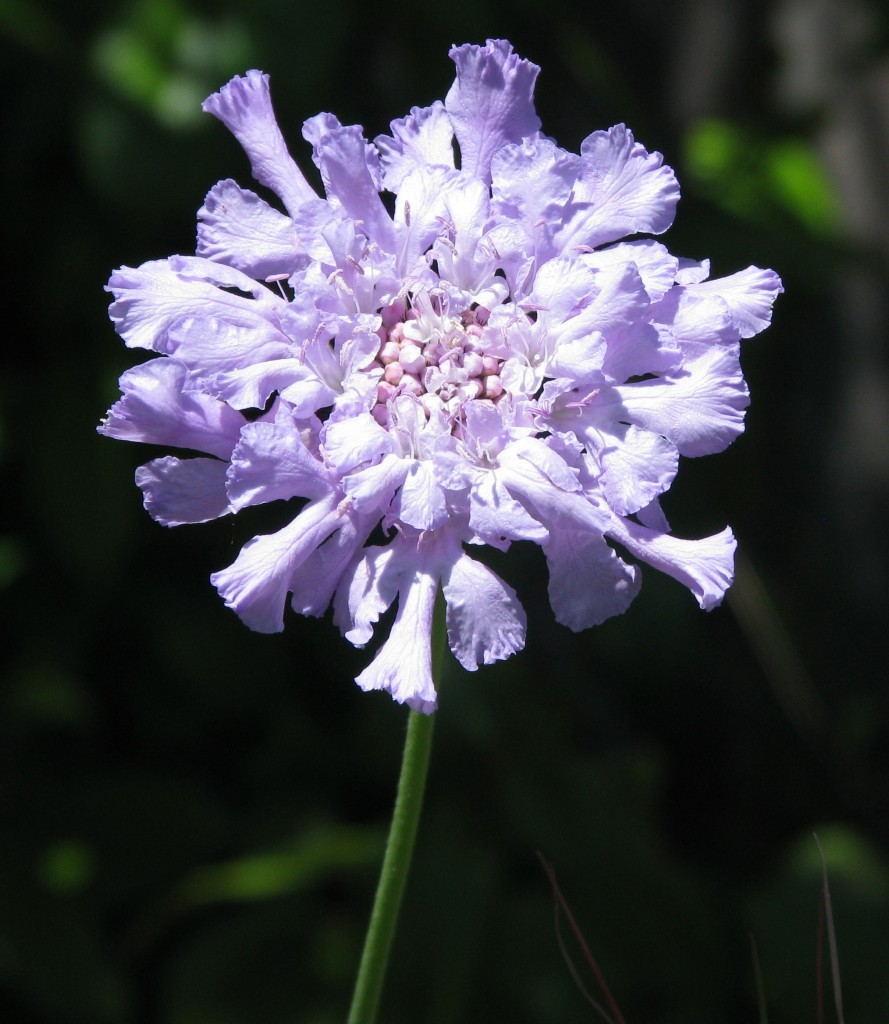 My Two Gardeners rabbit trail has taken a delicious turn down a literary lane…
Nov. 1960. Katharine White to Elizabeth Lawrence, regarding Katharine's latest "Onward and Upward in the Garden Column" in the New Yorker:
 Then another thing I did wrong, apparently, was to give the impression by my wording on Gertrude Jekyll that England had never had naturalized plantings until Robinson and Jekyll came along. Of course it had, and I knew it. I'm not learned enough to know where the craze for bedding out and for copying formal European gardens started but I remembered a passage in Mansfield Park where all the Bertrams and the Crawfords and poor Fanny Price went to spend the day at Mr. Rushworth's estate to consider how to remake his landscaping and gardens, and Fanny mourned because Henry Crawford recommended cutting down an avenue of old trees. This made me wonder whether it was not between 1800 and 1820 that this all started. Jane Austen commenced this novel in 1811 and it was published in 1814. Do you, with your real learning, know about this? I would love to use the reference to Mansfield Park (and some others in the Austen novels) in a later piece if by any chance my hunch is right that Jane was satirizing a new fad in gardens…
Elizabeth replies:
I'll lend you an article I have on Repton and Jane Austen, and I think it will answer all your questions….

The "naturalistic movement" came at the end of the the seventeenth century with the Earl of Shaftesbury, Addison and Pope. but it wasn't very natural, I gather: ruins, romance and rustic seats.
[An aside. Later in the letter, Elizabeth adds a word of comfort for her meticulous friend's consternation over slight inaccuracies in the New Yorker piece:
I gruel over things as you do, but I learn more by making mistakes than any other way. Even with the greatest care I find errors creep in, and when I learn better I write and correct what I've said before. But I try not to let it bother me. Everyone makes mistakes, but the really despicable people are those who protect themselves by never making a definite statement.
Emphasis mine. Oh how I love her!]
Two Gardeners editor Emily Herring Wilson helpfully includes a footnote to let us know that the article on Repton and Jane Austen was a piece by Elsa Rehmann called "Jane Austen and the English Landscape School," published in Landscape Architecture in 1935. Katharine sends Elizabeth her thanks and expresses a hope to borrow the article until she has a chance to write her next column.
I admit I was crestfallen to find that Jane Austen had been so thoroughly explored, but I also think the author of that piece and even Jane's famous editor, Chapman, didn't quite see that the novelist was satirizing a current fad, in somewhat the same way, except more mildly, that she poked fun at the gothic novel. That least that is my theory, probably false…
This sent me looking for a passage I thought was in Sense and Sensibility, in which the odious Fanny Dashwood points out a grove of old trees and casually mentions her plans to have them pulled down and replaced with a Grecian temple. I couldn't find it on a quick flip-through, though. Perhaps I am only remembering the film? Now that I think about it, I wonder if Emma Thompson borrowed that bit from the Mansfield Park scene Mrs. White describes above.
Well! Look what the Google turned up! I wanted to make sure I was remembering correctly that Emma Thompson wrote the screenplay for S&S. Turns out the entire screenplay is online as a pdf. But with permission? I can't tell. (A search for "temple" turned up the scene I was remembering—almost word for word!)
Oh, these crazy interwebs.
(Quotes from: Two Gardeners: A Friendship in Letters, edited by Emily Herring Wilson, Beacon Press, 2002.)
Related:
Two Gardeners: A Rabbit Trail
"I have had to give up writing to my close friends"
"In the last decade our fiction writers use only 'I'…"
Before the Internet
Comments
Fanny Harville says:

In Vol. II Chapter XI of Sense and Sensibility, John Dashwood tells Elinor that he has taken "the old walnut trees" down in order to build a green-house for Fanny:
"'Where is the green-house to be?' [asks Elinor]
'Upon the knoll behind the house. The old walnut trees are all come down to make room for it. It will be a very fine object from many parts of the park, and the flower-garden will slope down just before it, and be exceedingly pretty. We have cleared away all the old thorns that grew in patches over the brow.'
Elinor kept her concern and her censure to herself; and was very thankful that Marianne was not present, to share the provocation."

I am especially impressed by White's comment that Chapman (first major editor of Austen) missed some of Austen's famously elusive irony. White is quite right!

Melissa Wiley says:

Aha! Thank you!! So Emma changed the greenhouse to a Grecian temple. Interesting. Either way, my heart breaks for those fine old walnut trees…

Lori B says:

I am loving your Two Gardeners posts (while I wait my turn for a copy from the library)! Have you seen the blog 'Letters of Note'? So much fun to read!

Fanny Harville says:

Yes, it's an interesting change. "Grecian temple" sounds more frivolous, doesn't it, so telegraphs more quickly to the film viewer all that is obnoxious about Fanny Dashwood. But a greenhouse is more interesting as a mark of Fanny and John's attention to specific landscaping/gardening trends. I also think it is interesting that Thompson moved this bit to the early part of the film in the extended sequence at Norland that she developed (a part of the novel that is actually of quite short duration)…
Anyway, I totally agree about the walnut trees, and the oaks in Mansfield Park!

Melissa Wiley says:

I have always read such passages with a sense of mourning, sharing Anne Shirley and Emily Starr's sense of tragedy over the chopping down of the spruce bush and other brutally practical landscaping decisions. It's fun to have another layer of meaning to ascribe to the Austen passages—to hear her wry tone poking fun at the gardening hipsters underneath Elinor's own sorrowful reaction.

Melissa Wiley says:

@Lori, I love that site! I especially enjoyed the recent post sharing F. Scott Fitzgerald's letter to his young daughter: "Things to Worry About." 🙂

Chari says:

This post was great fun! I love the quote: ruins, romance and rustic seats.

Lori B says:

My favourite part was the 'Love anyhow' 🙂

tanita says:

Such a gorgeously frilled flower! And the conversations between the gardeners reminds me that there is so much to be had in letters. I hope the postal service comes to its senses and doesn't allow us to give them up.

Melissa Wiley says:

That's my beloved pincushion flower—properly, and rather awfully, called scabiosa. Dreadful name for a beautiful flower.

mamacrow says:

hahaha! I was just coming back to ask if that flower was a scabious!

They grow on the cliffs here, in all sorts of colour combinations – blues and pinks and whites and purples and stunning dark purple/cerice duo jobbies. they remind me of spectacular victorian style hats.

They're one of my favourites and I had them in my wedding bouquet (is that the right spelling? appologies if not, it's late here)