1.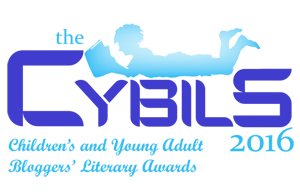 The Round 1 Cybils Award panels have made their selections, and finalists will be announced on Jan. 1st. My YA Fiction team read a total of 140 books (more if you count one or two titles we wound up shifting to YA Speculative Fiction). I finished with a personal tally of 63 novels read. Sixty-three! My eyes is tired. 🙂
I've fallen way behind on updating my Goodreads and the book log here on my site. Hope to catch up this week.
2.
My reward for finishing Cybils round 1 was setting up my calendars for 2017. I had to laugh when I realized that everything on my Christmas and birthday lists this year was a calendar of some sort. The Lisa Congdon wall calendar for my desk area; a Japanese woodblock print calendar for the living room (Rilla and I are obsessed with Hokusai lately); a 2017 Hobonichi Weeks to be my carry-with-me appointment book; and (swoon) new seasonal inserts and planner embellishments for my Wild Simplicity Daybook (which arrived as a gift from my treasured friend, Lesley). Anyway, I have started the task of entering upcoming events and work deadlines into my planner and appointment book, and I'm enjoying setting up my Daybook for a new season of high tide. (I use the Daybook to record our homeschooling adventures. It makes a truly gorgeous chronicle, and even more so this year with the earth-friendly "stickers"—lovely bits of artwork to cut out and paste in).
It's a rare overcast morning here, so I'll have to wait until later to catch photos of everything. Bit of a tease to post about plannery things without pictures, but what can you do?
3.
A new year means new sketchbook plans. I was delighted to see that Lisa Congdon is offering a new class at Creativebug: the Creative Boot Camp. Rilla and I will be spending our Saturday nights this way for the next six weeks.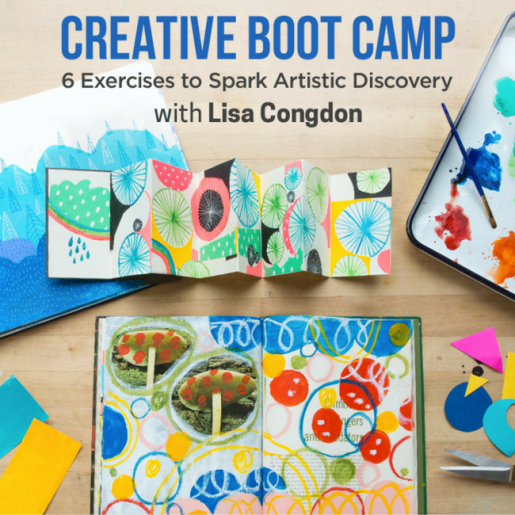 (Note: that's an affiliate link. Creativebug was offering a holiday special of a $15 Amazon card with purchase of a gift subscription—as far as I can tell, this appears to be still going on.  As I've mentioned before, I consider our $4.95/month Creativebug subscription to be one of the absolute best expenses in our homeschooling budget. Unlimited arts and craft classes, beautifully presented.)
4.
I should have titled this post "what I'm busy with this week besides work." The assignment crunch that kept my blogging sparse during the past two months will continue through January and beyond. But it's all good stuff. I winced, though, when my friend Jenn mentioned that she'd seen so little of me here and on social media that she wondered if I'd given up the internet altogether. Not by choice, that's for sure! I'm trying to work out a short daily formula of sorts that I could apply to revitalize Bonny Glen in the new year. The old listography daily happy lists, or Instagram-style with a photo and notes, maybe. And a return to my Booknotes of yore. I miss them! And after the Cybils finalists are announced on Sunday, I'll have lots of YA novels to talk about…
5.
What are you busy with right now?